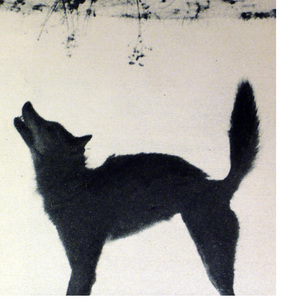 2nd September – 1st October 2011
Running on Woollen Legs' is Paul McDevitt's third solo exhibition at Stephen Friedman Gallery.
Working in a large-scale format for the first time, in these new paintings McDevitt combines recognisable tropes from across 20th century figurative and abstract art. Here, references to Piet Mondrian and the De Stijl movement sit alongside the recurring motif of a comic white-gloved hand, a playful interlude that recalls both the slight of hand of the traditional magician and the early 1940s Disney character Goofy. The absurd is skilfully captured here, with McDevitt depicting in intricate detail the minutiae of his subjects. On the built up canvases painterly brushstrokes lay under graphic, screen-printed imagery with expressive gesture meeting considered mark making.
Behind this rigorous formal practice lies an equally considered conceptually undertaking. The gloved hand, a significant motif in McDevitt's work, is an apt entry point from which to examine his wider artistic intentions. This graphic piece of cartoon-like imagery both reveals the presence of the artist's own hand whilst at the same time questioning its significance. What does it mean to be an artist today? When is the artist's hand truly an original author?
Throughout his career McDevitt has continually sent up the idea of 'authenticity' and the notion of the artist figure as genius. In a previous body of work McDevitt painted Dutch Old Master style still-lives on a grid of beer mats, which he later smashed over broken bottles. In the final moments of the making process of this new body of work, a similar element of chance pervades with the artist freely sandblasting the surface of the paintings. Consequently, an almost brutal refiguring of the paint and screen-print occurs. The two mediums and their subjects become melded together creating a textured surface on which form and content become inextricably entwined and the history of the painting is revealed.
These destructive, concluding moments are suggestive of a damaged or distorted vision. McDevitt gives us high Modernism flowing unabashedly into the 'lower' art forms he has championed: graffiti; cartoon iconography; collage. His refusal to propagate traditional art historical hierarchies exposes new, fantastical imagery that teeters on the peripheries of reality and deconstructs those myths still clinging to the practice of painting.
Categories
Tags