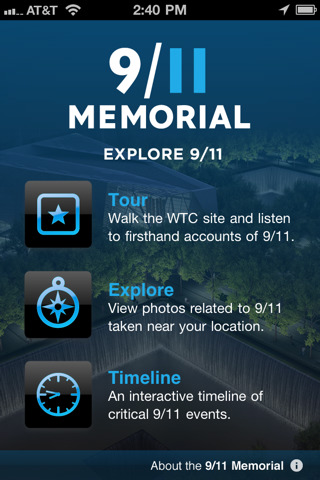 The arrangement of nearly 3,000 names at the World Trade Center memorial is now available as a free iPhone app, memorial officials said.
The guide to the names, which includes biographical information about the victims and pinpoints the location of each name at the memorial, was placed online in May. It will be available on electronic kiosks when the memorial opens next month, on the 10th anniversary of the Sept. 11 attacks.
Joe Daniels, president and CEO of the National September 11 Memorial and Museum, briefed reporters about progress at the site during a New York Press Club tour that also featured a talk by trade center developer Larry Silverstein.
A public service announcement about the 2001 terror attacks will air on local TV stations starting Thursday, Daniels said. The PSAs star downtown Manhattan residents, including actor Robert De Niro, as well as victims' family members and first responders.
The memorial designed by Michael Arad features cascading waterfalls in the footprints of the towers surrounded by bronze parapets bearing the names. It opens to family members on Sept. 11 and to the general public on Sept. 12. Passes can be reserved online.
A museum housing thousands of artifacts from the attacks will open in 2012. Daniels previewed one item from the collection: photos and a radio transmission from astronaut Frank Culbertson, the only American in orbit on Sept. 11, 2001. Plumes of smoke arising from lower Manhattan are clearly visible in the images Culbertson shot from the International Space Station.
Get The app: itunes.apple.com/
Categories
Tags