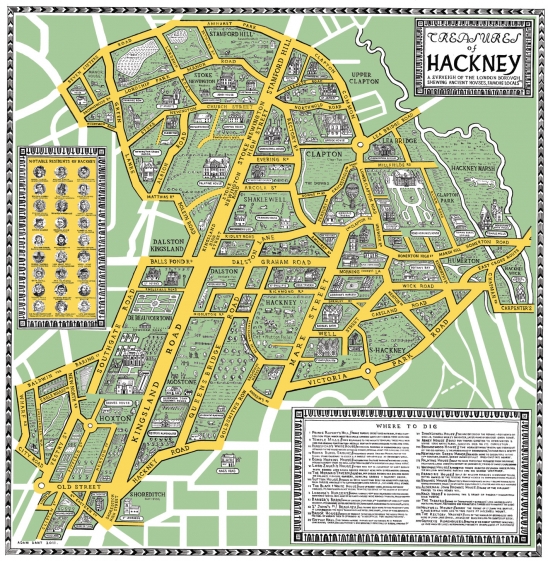 GALERIE8, a new art gallery located in London Fields, will be unveiled to the public on Thursday 21st July. The gallery atrium consists of 250 metres of floor space with an open-air ceiling spanning five floors allowing for natural light and large scale works. GALERIE8 will open with a high profile exhibition curated by Jerwood Prize Winning artist Adam Dant and work exhibited by Gavin Turk and Matthew Killick among others.
Hackney Hoard Opening celebration: Thursday 21 July 2011 / 6 – 9 PM
With a special performance by Doug Fishbone
GALERIE8 proudly presents Hackney Hoard, a project initiated by celebrated artist and amateur London historian Adam Dant. The exhibition takes the discovery and narrative surrounding the find of the "Hackney Hoard" as a starting point and what follows, is an inquiry of the value and status placed on contemporary art objects.
Including an introduction by finder Terence Castle, and artworks by Adam Dant, Le Gun artists, Matthew Killick, Annabel Tilley, and Gavin Turk.
The Hackney Hoard exhibition is part of GALERIE8's summer opening series of events entitled Launching Pad to begin its residency within the Arthaus building. This diverse exhibition, both visual and interactive, engaging and reflective, will include a series based on events, sound and performance art, a publishing fair, film screenings and theatre evenings.
Categories
Tags