www.riflemaker.org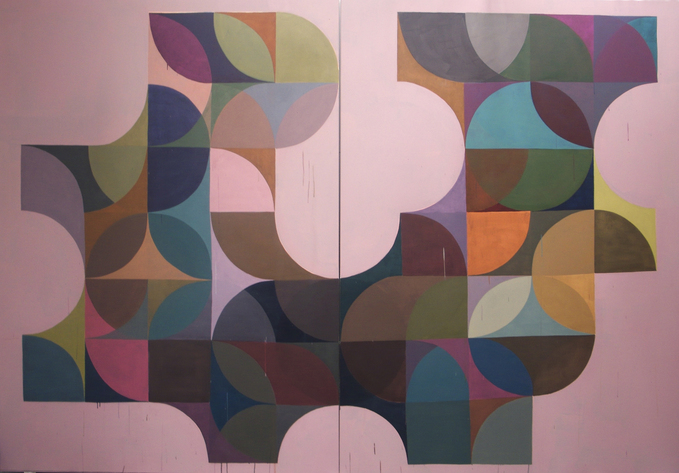 Flowing Black Light (2009) 240 x 340 cm (diptych), acrylic on canvas
4th July – Saturday 10th September 2011
A preview to her exhibition of new work in 2012.
The geometric canvases were begun at Camden Arts Centre during Marce's artist residency there in 2007. More complex sketches were made at the British School in Rome. At South London Gallery in 2008 she exhibited the first of the large double-canvas works 'Flowing in Brown' as part of the exhibition 'Games & Theory'. 'Flowing 2' was selected for inclusion in John Moores in Liverpool in 2009. The series being completed in 2009 by the large diptych 'Flowing Black Light'.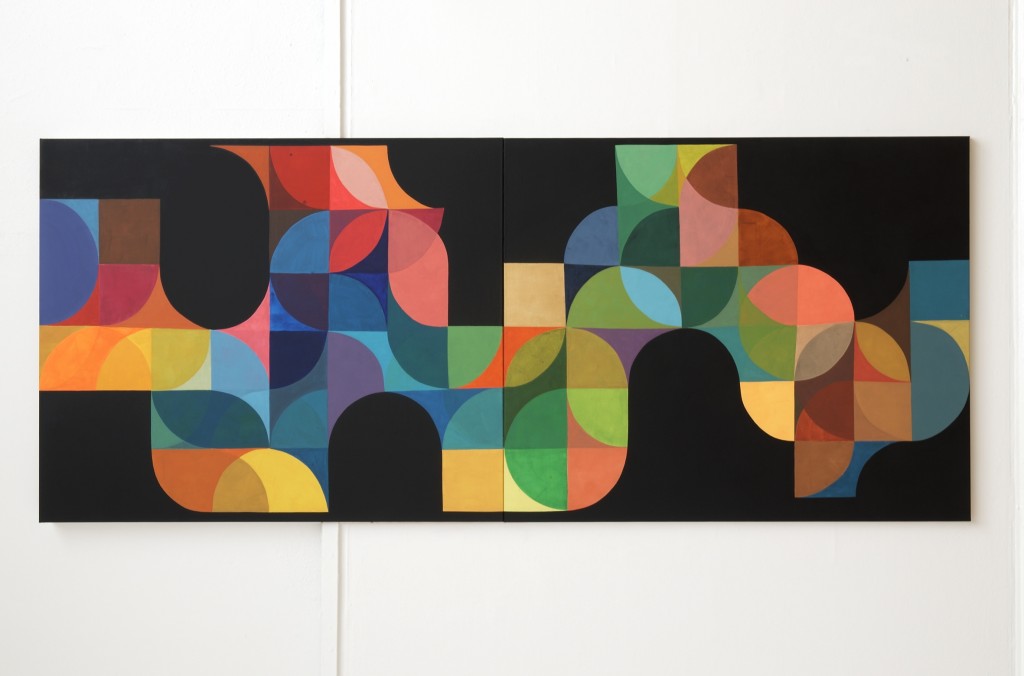 Flowing in Black (2009) 170 x 400 cm (diptych), acrylic on canvas
This preview brings together for the first time the complete set from first investigation to conclusion.
"She turns the principles of modern painting on their heads"
Rebecca Geldard, Time Out
"She treats the process of painting as a series of Moves"
Barry Schwabsky, Artforum
"The paintings are bright, poetic objects abundant with an intuitive playful ness. In Marcé's world, the result is a sort of joie de vivre"
Sherman Sam: Camden Arts Centre, exhibition notes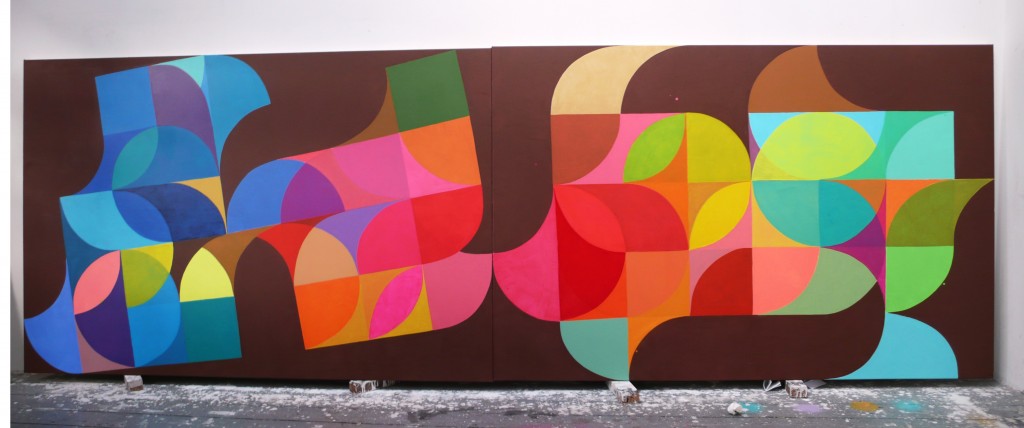 Flowing in Brown (2009) 135 x 390 cm (diptych), acrylic on canvas
Categories
Tags