All images © larry moss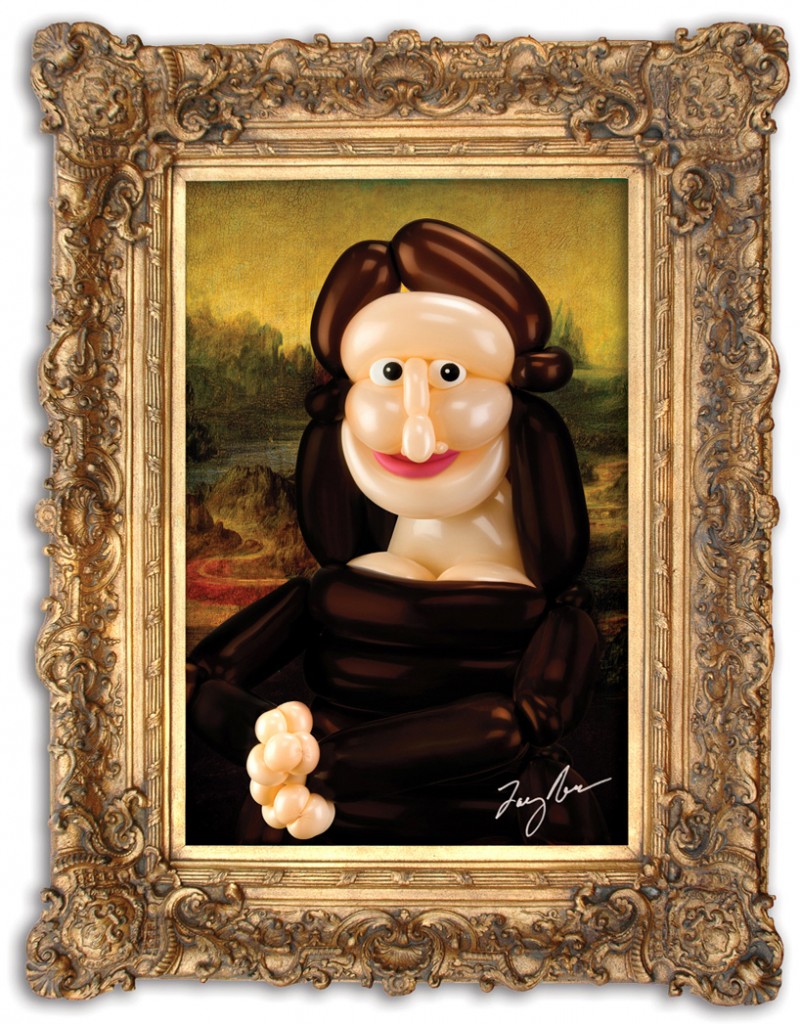 Larry Moss is widely known for his work with latex balloons his latest work 'airigami' – is the 'master works' series which consists of eight recreations of some of the world's most well-recognized paintings, completely constructed out of balloons.
Including works by Da Vinci, Andy Warhol, and Jackson Pollock.

Master Works was inspired in part by the perception of my medium as just a child's toy. I decided to create the works of the great masters to gently challenge people's preconceived notions of what art is… and to make them smile!' says moss.
About Mark Westall