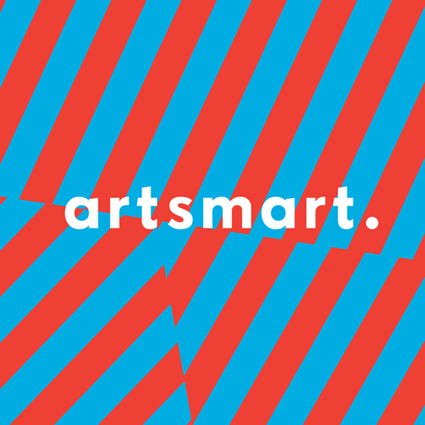 Catch a rising star at Artsmart, a brand new art and design market showcasing University of the Arts London's most exciting graduates. Discover fantastical fashion, contemporary craft, striking design and avant-garde artworks alongside exclusive paintings and prints at affordable prices. The market takes place in the grand surroundings of the Rootstein Hopkins Parade Ground, Chelsea College of Art and Design, London, on Friday 1 and Saturday 2 July 2011.

Image:Suits Me Fie by Lucia Quevedo
Unique pieces to look out for include Tina Tsang's titillating tea sets, Sroop Sunnar's prints inspired by Indian street signage, Linda Toigo's pretty papercuts and Alan Silvester's bold screen printed t-shirts. Cristina Adami's flamboyant dresses make perfect festival wear while Design Bark's wooden lampshades and Pia St John's reupholstered chairs would add flair to any room. Mike Ballard will be selling t shirts featuring collage style designs inspired by pop culture and science fiction and Lucia will be selling sculpture and drawing.
Emerging talent will be joined by some of the University's most renowned alumni including acclaimed artist Gavin Turk and trailblazing jewellery boutique Tatty Devine.
Prices range from £10 to £150 plus.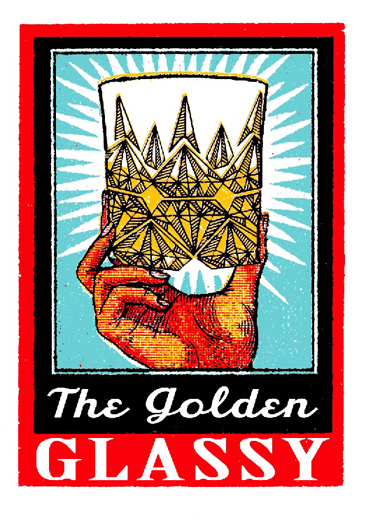 Image:The golden glassy Sroop Sunnar

A panel of the industry's finest talent spotters have handpicked UK and international artists, designers, galleries and collectives to host a hundred stalls. The panellists include Karen Ashton, Founder and Curator of the Art Car Boot Fair, Ben Evans, Director of the London Design Festival, Kate Bonhôte and Kristjana Williams, co-founders of one of London's coolest concept store Beyond the Valley, Doug Richards, entrepreneur and founder of School for Start Ups and Medeia Cohan-Petrolino, University of the Arts London Curator.
Artsmart aims to celebrate and support the University's graduates. The market will be accompanied by a comprehensive event programme designed to help aspiring artists and designers get ahead in the creative industries. As well as the UK's only creative recruitment fair, students and graduates can take advantage of more than forty talks, workshops and advice sessions delivered by industry leaders and high profile alumni including photographer Tom Hunter, production designer Sarah Greenwood and Big Issue founder John Bird MBE.
Ben Evans, panellist and Director of the London Design Festival says "We need to help our graduates make the transition from being students to being creative entrepreneurs, or in other words selling their work. Artsmart does just that by both creating a marketplace and building the skills to exploit the marketplace".
Artsmart talks programme
The Artsmart programme is open to and designed for anyone starting out in the creative industries. The programme features over forty talks, workshops and one to one advice sessions, as well as the UK's only creative recruitment fair. Headline speakers include University alumni photographer Tom Hunter, sculptor Gavin Turk, style director Paula Reed, Oscar nominator set designer Sarah Greenwood and Big Issue founder John Bird, who will be sharing their tips on how to get to the top. More details can be found here: www.artsmartlondon.co.uk/headliners/
There will also be opportunities to get one to one advice on portfolios, sessions on intellectual property and promoting yourself and sessions geared towards specific industries. More info can be found here www.artsmartlondon.co.uk/workshops/
The talks are included in the price of the Artsmart ticket, though booking sessions is essential. Tickets can be purchased at estore.arts.ac.uk
Ticket prices range from £3.50 to £9, further details can be found at www.artsmartlondon.co.uk
Categories
Tags