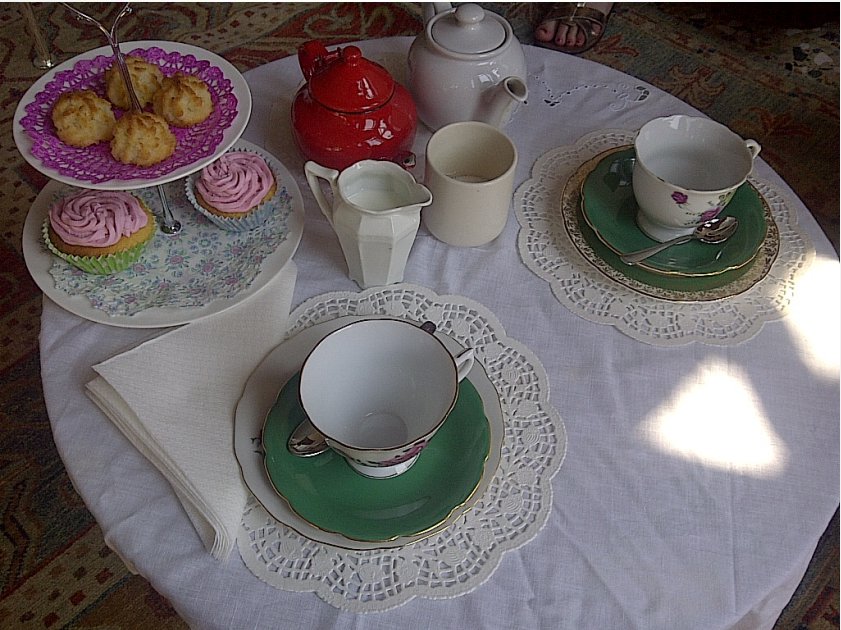 There's something not quite right about the fact that by far the most enjoyable part of the 54th Venice Biennale involved having a cup of tea with the directors of a gallery based about a ten minute walk from where I live in Hackney. I've never been to the Biennale before, so it's difficult to say whether it's always like this, or whether this was just a particularly bad year, but the whole atmosphere – not to mention the vast truck and boat-loads of facile drivel on show – was not at all what I had been expecting.
There's a lingering sense that this may as well not even be taking place in Venice at all. With all the various venues packed to the gunnels with freeloading art-liggers, dodging round inanely vacuous junk in order to dive, desperately, for that final canapé, to slosh cheap prosecco all over their crumpled high-street linen suits, this feels more like a standard Thursday night on Vyner Street; only stretched out, kicking and screaming, for nigh on a week.
So what's the point of being in Venice? Not only were the parties disappointing (we alas didn't get invited to the mysterious yacht parties and private dinners you hear revered in whispered tones), and not only were they so busy that you couldn't really expect to meet anyone that you didn't already know, but very little of the actual works seemed to pay even lip-service to the wonderful palazzos and crazy Modernist pavilions in which they were on show. Maybe this is the nature of the 'international' art scene – to produce work that, like any multinational megabrand (or oligarchal yacht), rides rough-shod over any semblance of local specificity.
So you have a load of ugly glassware dotted about the otherwise insanely beautiful Instituto Veneto di Scienze Lettere ed Arti as part of the Glasstress exhibition; some rather pointless little additions to the Modernist marvel that is the Nordic Pavilion; a group of big-name artists presenting recent work that suggests their best days are well behind them (Personal Structures) inside the otherwise delightful Palazzo Bembo; Karla Black's crude nonsense in the intriguing Palazzo Pisani; and the sub-Saatchi yawnfest that is the current exhibition in the Palazzo Grassi. An interesting point is raised by an essay in the Dutch Pavilion, which discusses the difficulties of responding to the Gerrit Rietveld-designed pavilion – an architectural masterpiece, but utterly unsuited to exhibiting contemporary art. Unfortunately the finished work is vile, seems to take no notice of this thoughtful essay, and stands sadly unsaved by layers of cleverness.
This is not to say that everything here is bad – Vesa-Pekka Ranniko's video piece for the Finland pavilion is clean and persistently intriguing; Sigalit Landau's architectural intervention and videos for Israel are both striking, and engagingly thoughtful; and the Cyprus pavilion combines the bold and bonkers with something quiet and almost banal (in a good way) – it's just that there's very little that you couldn't see on any potter round a few average London galleries. There's little that's new, little of substance. In the land of art overkill, the instant gimmick (ahem, Urs Fischer, Christian Marclay…) is king.
One idea that does emerge, for better or for worse, is the emphasis on the visitor journey. Several artists have sought to control the path the visitor takes through the exhibition by means of more or less architectural interventions. Markus Schinwald, for example, has transformed the Austrian pavilion into a kind of monastic maze, the better to emphasise the unsettling nature of his ever so slightly disappointing portraiture. Song Dong's elaborate construction made of found wardrobe doors makes for a few minutes of fun and adventure; whilst the industrial constructions of Christian Boltanski impose a sense of restriction and control upon one's route through the French pavilion.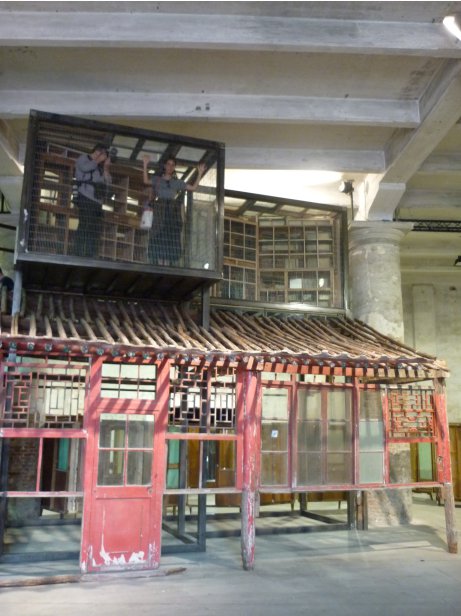 Image: Song Dong Photo: Crystal Bennes
The other noticeable way in which many artists have sought to examine the visitor experience is by running with the idea of art as completely immersive experience, one that wraps around the viewer and positions you as a character within some kind of half-presented (or at times, half-conceived) narrative. So there's Hans Op de Beeck's contribution to the rather ludicrously titled One of a Thousand Ways to Defeat Entropy – a dark grey room reminiscent of a suburban Vesuvius victim, with everything within made of concrete and eerie music floating around and about; the Golden Lion-winning German pavilion, Christophe Schlingensief's huge (re)creation of some kind of oddly S&M-tinged church; the dreadfully gaudy faux theatre set of the Dutch pavilion; and, of course, Mike Nelson's much-hyped installation for the British Pavilion, entitled I, Imposter.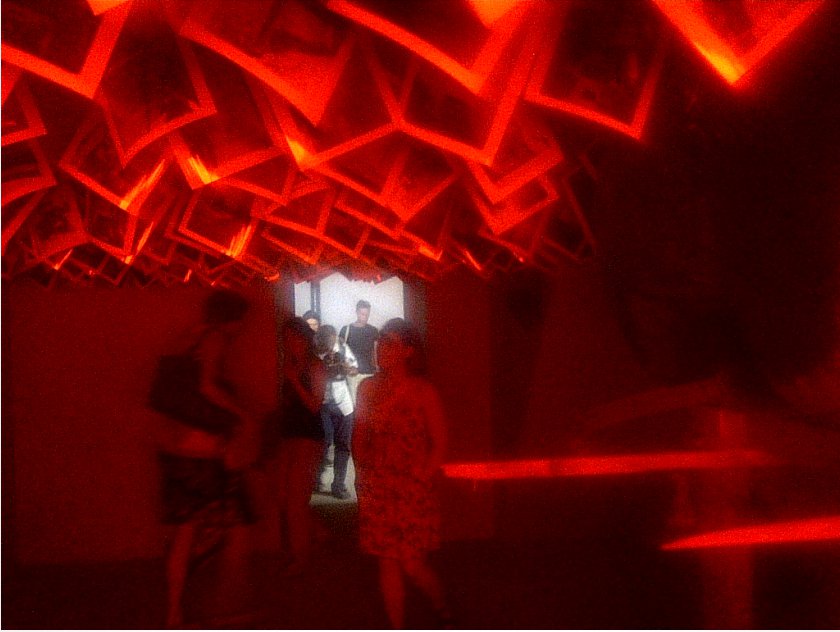 Image:Mike Nelson photo Crystal Bennes
Nelson has radically altered the British pavilion, going so far as to remove its roof, in order to create a series of warren-like rooms reminiscent of some kind of post-apocalyptic slum (complete with photographic dark room). It's clearly an impressive feat, and certainly it's a joy to wander round, ducking your head, climbing up rickety stairs, shuffling about and snooping. But it doesn't do much – like an immersive theatre set abandoned by the cast, or a first-person adventure computer game that hasn't loaded properly, there's a sense of something rather critical gone missing.
There's also a certain irony about a work apparently all about the experience of the visitor that nonetheless forces people to queue for up to three hours to even see it. It's not dissimilar to the joyless way in which visitors to the Palazzo Frassi are herded through the various galleries, like some kind of trivial inconvenience.

Image: Afternoon Tea Photo:crystal Bennes
And this brings us back to the beginning, and afternoon tea with WW Gallery. For the first and only time, there's a sense of peace in which one can reflect; space in which to look; quiet in which to think. Taking over a beautiful apartment in Campo San Polo, nicely decorated with some elegant Minimalist furniture (and Union Jack bunting), Chiara Williams and Debra Wilson are showing a careful selection of small-scale works on paper, while upstairs they serve tea and quite delightful home-made cupcakes to a small group of guests. The works may not all be my taste – although I am rather taken with Tony Charles' brilliantly mundane graphite drawing of a piece of steel wool – but it's the atmosphere that is so refreshing. There's time to digest and to discuss, there's interesting people, and – oddly, given that we're mainly a bunch of Londoners – for the first time I feel like we're in Venice, and that I'm glad I left London to be here.
Categories
Tags