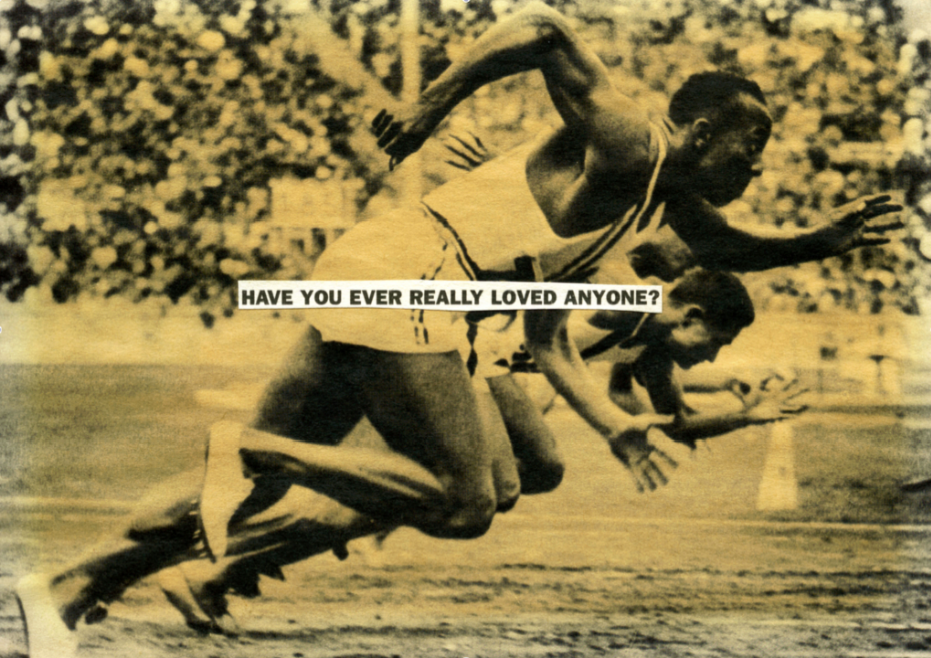 Image:'I Loved You' by Richie Culver
Late Night Chameleon Café is proud to present 'Too Dark One Light' a solo exhibition of new work by artist Richie Culver. Comprising a series of paintings, collages and mixed –media installations, the show sees Culver continue to explore the themes of love, loss and communication present in his previous show.
Although a natural evolution from this debut exposition can be seen, the work is still heavily autobiographical and Culver remains fiercely honest. Inspired by his own experiences he creates pieces that invite the viewer to share in emotional, private and often pivotal moments in his life.
Highlights of the exhibition include 'Quiet as you go up the stairs, my dad's got a bad back' and 'I Loved You' (both pictured above) which relates to the artist's attempts to communicate with a former girlfriend after the relationship fell apart, by spraying these words on her new home.
Throughout the exhibition the subject of attempted communication following a loss recurs and is particularly apparent in a series made from found Ouija boards, which illustrates the humanity-wide struggle with grief, the longing to maintain a relationship with those passed – both metaphorically and literally – and our continued helplessness despite the technologies that the twenty-first century affords us.
Using his life as a tool for illustration, Culver addresses these universal themes and offers the viewer a chance to reflect on their own similar experiences and emotions.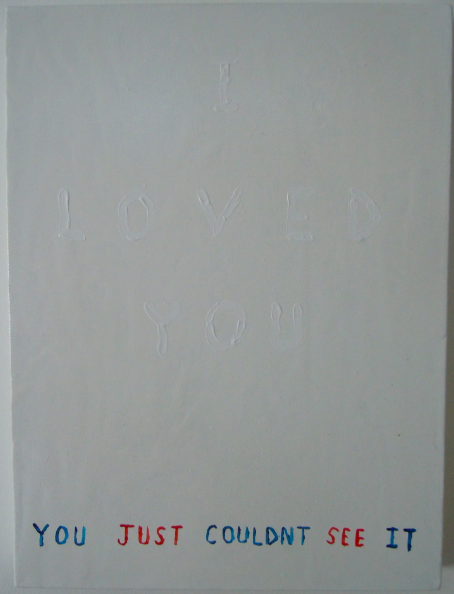 Categories
Tags