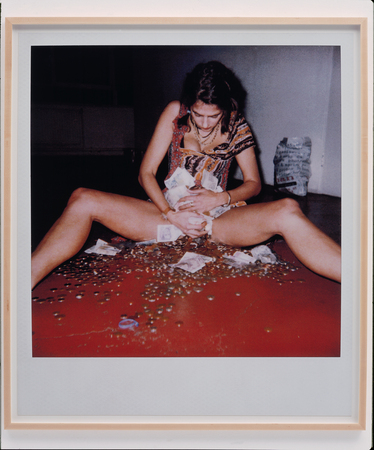 TRACEY EMIN STUDY DAY Purcell Room at Queen Elizabeth Hall Tickets £5
Info and booking www.southbankcentre.co.uk
This study day explores the work of Tracey Emin using two distinctive critical lenses. Firstly, it looks at how Emin's singular perspective translates through the different media she employs. Secondly, it will assess Emin's strategies of self-representation, with a particular focus on the Turkish Cypriot diaspora, gender, sexuality, race and class and the ways in which these are narrated and performed by the artist.
Speakers include: Glenn Adamson (Deputy Head of Research and Head of Graduate Studies at the Victoria and Albert Museum), Dr Alev Adil (Head of Department of Communications & Creative Arts at University of Greenwich), Professor Mark Durden (University of Wales, Newport), Dr Camilla Jalving (curator at Arken Museum of Modern Art, Denmark), Dr Alexandra Kokoli (Gray's School of Art) and Professor Gill Perry (The Open University) among others.
Tracey Emin study day is organised in collaboration with TrAIN, The University of the Arts Research Centre for Transnational Art, Identity and Nation to coincide with Tracey Emin: Love is What You Want at the Hayward Gallery.
Also dont forget to enter our Tracey Emin competition
About Mark Westall