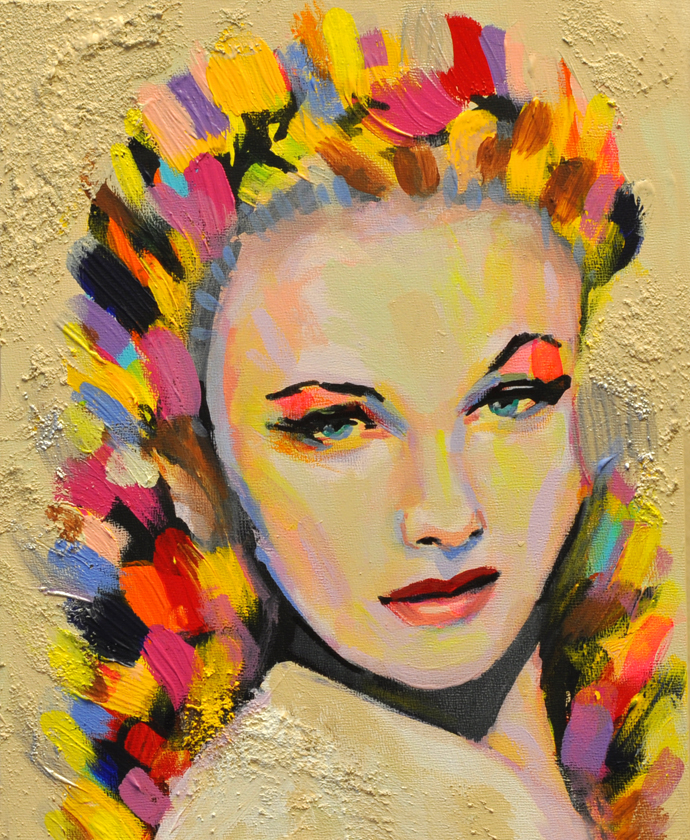 June 11th to June 28th 2011
The name is pure genius in of itself, not to mention the work that makes up the body of Joshua Petker's latest series "Celluloid Constellations." Petker will be taking over the upstairs room at Corey Helford Gallery with his "mini show." Having known Petker for more than half of my life, I can honestly say there is nothing "mini" about his work. His bold use of color and composition commands the attention and loving gaze of all eyes in the room.
His latest series captures the myth, mystique and secret persona of the Hollywood starlet in an era that we've come to know mainly through film and nostalgic recounts of a golden generation.
In this "mini interview," Joshua describes his inspiration and the primary focus behind his latest series, which will be on view at Corey Helford Gallery through the month of June.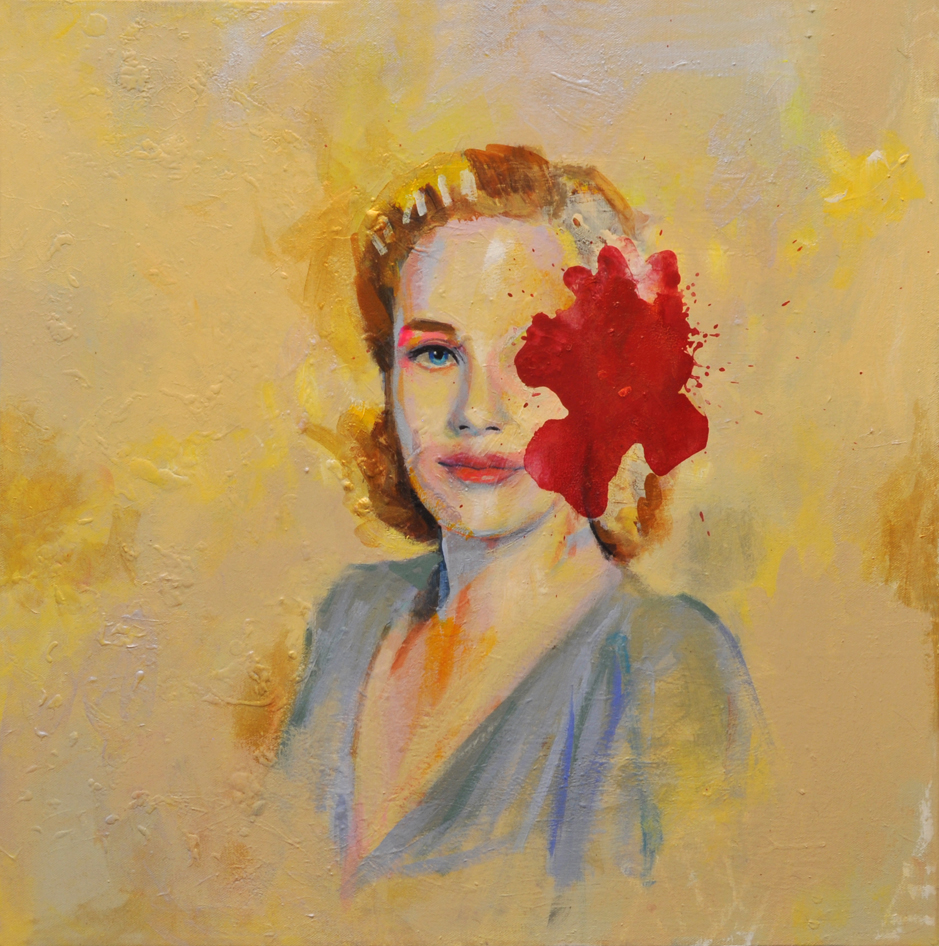 Q: What is the inspiration behind your latest series, "Celluloid Constellations "at Corey Helford Gallery?
Joshua Petker: The inspiration for the show came after I was given a copy of Kenneth Anger's book, Hollywood Babylon. I had never seen this famous book before and was enthralled by the glamorous, violent images, and sordid scandals of early Hollywood that are the books contents. Not all of the stories in the book are true and some have led to urban legends about the deceased celebrities. My work is often about identity and image and this book filled with gossip and glamorous half-truths about real people led me to think again about the notion of celebrity and to paint about it.
Q: You are known for your paintings of beautiful women… Do you have a muse? If so, who or what is she/it?
Joshua: If I had a muse at all if would be life itself. Nothing is more beautiful and difficult than life. I have, so far, found painting figures, especially females, the most pleasurable way to explore the issues of life.
All of the pieces in this series were created with acrylic, ink and mixed media and will be on view at Corey Helford Gallery beginning June 11, 2011.
Words by Chantal Menard

Categories
Tags