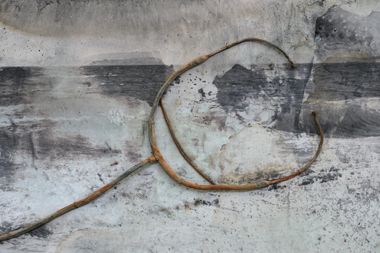 Image:Anselm Kiefer Des Meeres und der Liebe Wellen [Detail]
2011 Mixed media and gynaecological instrument on photographic paper
© the artist Photo: Charles Duprat Courtesy White Cube
White Cube Hoxton Square is pleased to present a new exhibition by the internationally acclaimed artist Anselm Kiefer. The show will feature more than 30 works including books, a work on canvas and works on paper, each self-contained but displayed as a coherent and powerfully poetic installation.
The title of the exhibition, 'Des Meeres und der Liebe Wellen' (The Waves of Sea and Love), is from a play by the nineteenth-century Austrian writer and poet Franz Grillparzer. The play re-tells the classical myth of Hero, the Greek priestess, and Leander, her lover, who swam the Hellespont every night to be with Hero but eventually drowned. The myth has inspired numerous writers and artists over the centuries, from Marlowe and Keats to Rubens and Turner, but Kiefer's relationship to it is less explicit, more allusive. As in so much of his work, poetry and mythology are the entry point to a complex layering of reference, meaning and experience.
Twenty-four panoramic seascapes hung three deep fill the side walls of the main gallery. Each work stems from a photograph, a paradoxical attempt to freeze the dynamic flux of the ocean, which Kiefer then subjects to various processes of transformation, notably electrolysis. Superimposed on the surface of each work is a gynaecological instrument – a foreign body that is at once disruptive and unifying, sterile and fertile. The Sublime is reworked with subtle reference to humankind's atavistic relationship to the sea – a site of terror and awe and yet the place from which all life evolved. Each of the five vitrines placed through the centre of the gallery contain one of the artist's celebrated books. Here Kiefer has overlaid the seascapes with mathematical formulae and diagrams – a reference to Euclid, the father of Western geometry. Kiefer ruminates on the limits of humanity's noble but futile obsession with mapping and measurement.
Upstairs, in a separate but connected series of small-scale works on paper, Kiefer continues his ongoing cosmological and existential explorations, immersing himself in the sea and locating himself at the centre of his work. The title 'I hold all the Indias in my hand' is a quotation from the seventeenth-century Spanish poet Francisco de Quevedo in which he writes of a man holding a ring that bears the portrait of his lover. The image acts like a mandala, a focus for meditation, and through intense contemplation of it he gains a burgeoning consciousness of the universe and the poet's place within it. 'I hold the starry plains of heaven,' he writes, 'I hold all Indias in my hand.'
Categories
Tags