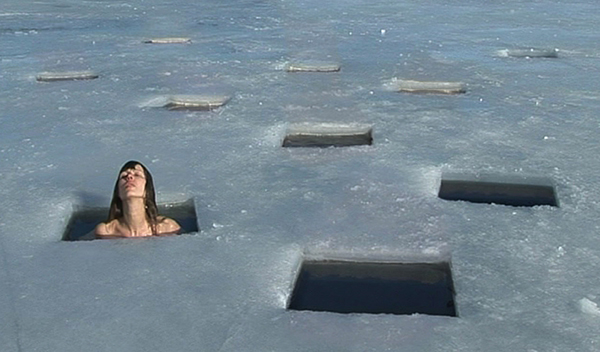 Image: Film Still, Dreams and Wishes, 14:19 mins, Dan Lestander, image courtesy the artist
art:screen's single-channel screenings typically consist of a programme of short works: visual portraits of today's political, social and cultural differences.
art:screen is a platform that showcases new and innovative contemporary moving image from Swedish and international artists, in co-operation with a range of international video festivals and art organisers. art:screen also provides programmes for Swedish art institutions and associations that want to broaden their art activities to include video.
art:screen started in 2005 under the name "Art Video Screening". Art Video Screening initiated and was the lead co-ordinator of Örebro International Videoart Festival 2008 and 2010, in collaboration with art institutions in Örebro. From 2012, art:screen will lead art:screen fest: which invites curators from around the world to contribute moving image programmes to the festival, at the same time hosting an international networking opportunity.
Full Programme (DVD 33min)
Dreams and Wishes, 4:19 min, Dan Lestander, Sweden
Frasse and I, 2:05 min, Elin Bruun-Nystedt, Sweden
Mor & dotter (Mother & daughter), 2:42 min, Evelina Gustavsson, Sweden
CORDS (hear us and have mercy), 3:14 min, Sara Lundberg, Sweden
The Labyrinth, 3:41 min, Eva Olsson, Sweden
The Trip To America, 2:14 min, Björn Perborg, Sweden
Portrait of a smiling man, 4:30 min, Mattias Härenstam, Sweden. no sound
Girl, 1:16 min, Nina Lassila, Sweden
Special announcements edition four, 1:35 min Dana Sederowsky, Sweden
The choice, 2:15 min, Jonas Nilsson, Sweden
My Way, 4:50 min, Antti Savela, Sweden
Programmed all the year round with new or seminal work from artists working with moving image, FlatScreen is the digital plane in Canteen Gallery 2 that allows us to move fast and react to new possibilities.
Categories
Tags