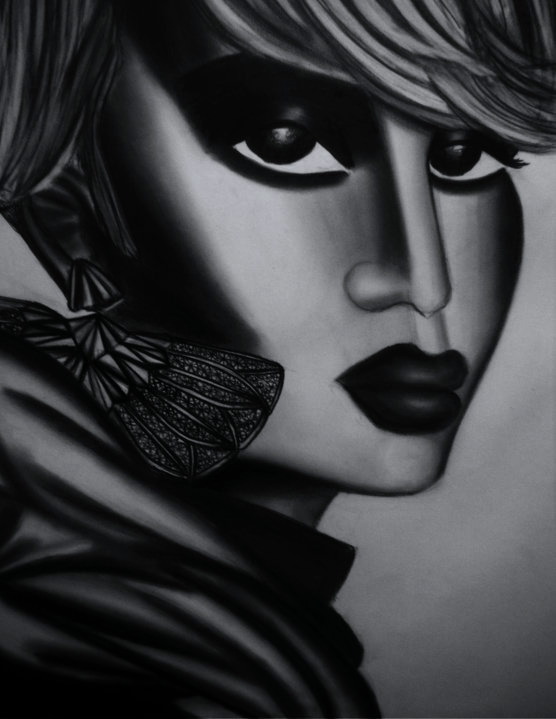 Belle Bete – An Exhibition that merges Art, Fashion and Music
It's no secret (well to those who know me) that London Fashion Week is not for me. Yes I studied fashion and yes I have a high regard for style but to me LFW 'is just a shopping mall of things I can't afford' (exactly what Mr Austin said to me on my first walk of an Art Fair, suggesting there isn't much difference between the two).
Don't get me wrong I can think of anything more exciting than sitting on the front row at the Burberry show, attempting to look effortlessly chic, whispering in AnnaWintour's ear and giving Daphne Guinness' elegant nudges as soon as I see the newest trench that 'I simply must have' strutting down the aisle. Standing at the back shoving against a mass of 16 year old art students clutching a Blow PR evite printout does nothing but make me feel unworthy! – Would extracts from a recent essay I wrote discussing how social context had influenced changes in the performance qualities of the catwalk shows and symbiotically mirrored changes in modern theatre be boring to mention here, probably. – Even if from 'the cheap seats at the back' I could physically see the beautiful models loping along the distant runway, I probably would want to start a ridiculously impossible diet straight away in an attempt to achieve an unattractively slim figure….I am trying to sound like Charlie Brooker now so imagine me screaming at my utter frustration for all that is the London bloody Fashion Week!
There is one thing that sets LFW apart from the others and that is the presence of those 16 year old art students. On one level this shows just how accessible our capital's week is to the 'commoner', not the Kate Middleton type but, the enthusiastic dip-dyed Dalston talent that attends just to seep up some of the energy of the circus. On a deeper level the youngsters' turnout represents how cyclical London style is: fashion from the street influences the catwalk and vice versa. The bloggers are making stylish noises now so front row take note the cool kids 'at the back of the bus' are the ones to watch out for!
Fashion, for me, is not about trends, who cares what a magazine tells you to wear, it is instead a way of translating a vision on to something tangible, a way of talking without saying anything. When fashion is presented statically i.e. on mannequins, I am in control, I can walk round and admire in my own time. When fashion is shown as a work on paper I get a piece of the designers' illustrative magic and when viewed as part of a video piece elements of designers' vision are more dramatically expressed. Therefore the one show I will be attending this (extended) fashion week is to celebrate the 'wearable art' or rather the latest collection of the young hipster Terrence Brown.
The mysterious Mr Brown will give us all of the aforementioned; he is an artist, a filmmaker, a music producer and a designer extraordinaire. The upcoming exhibition 'Belle Bete', at Enterprise House in Hackney, promises to fuse art, fashion, and music. The 23year old endeavours to engulf the audience with the products of his creative spirit and thus, his vision, like a vampish cloak, will be wrapped theatrically around us. Brown's 'Art' all sits within his brand entitled Evadne (his muse and late mother's middle name). Speaking of his mother he says "She was a strong, beautiful, wise and independent woman and she was real. She is the reason why I represent and celebrate only women, female form and high glamour in my artwork."
There is the obvious link between Browns' work and the Art Deco style (a direct reference to Tamara De Lempicka's work perhaps) but he considers his influences as being much more broadly historical including: the 20s; The Golden Age of Couture; Punk; Black Britannia and other periods. His work can be considered as ultimately celebrating the iconic and just as Madonna did in her 1990 hit 'Vogue' Brown is bringing fierce back.
Tory Turk for FAD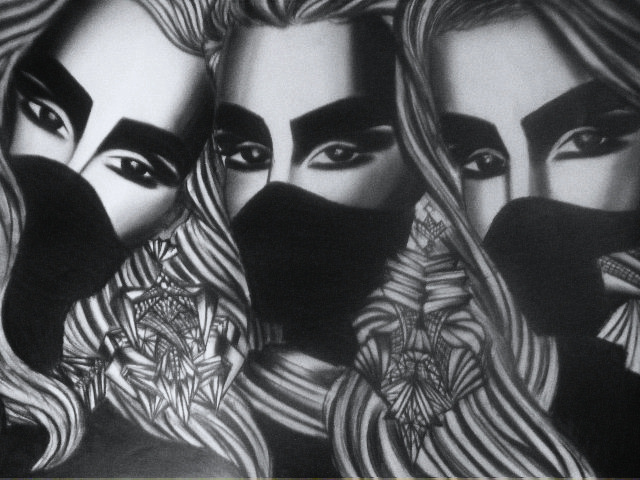 Terrence Brown, a young 23 emerging Artist will be showcasing his debut collection of art and couture womenswear in London on 27th February 2011 at Ground Floor Left Gallery Enterprise House, Tudor Grove, E9 from 6pm RSVP essential – Juliet Francis – juliet@juicepr.co.uk
Categories
Tags