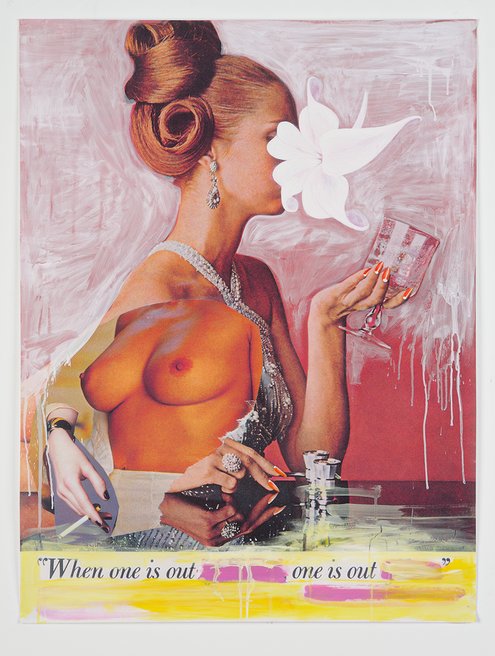 Image;Grillo Demo Untitled, 2009 Gesso and acrylic paint on digital print collage on paper 75 x 100 cm

17 February – 5 March 2011
'Paint Me A Drink'. For this exhibition presented by Alexander Dellal, Christian Hannover, Jorge Montojo and Carlos Zeitschel twenty-one artists, both established and emerging, will have created an original commissioned artwork inspired by a particular drink or cocktail of their choice.
Artists will include Tracey Emin, Rolf Sachs, Silvain Buffile, Lola Schnabel, David Cerny, Grillo Demo, Jorge Castillo, Anotnio Villanueva, Mercedes Gomez-Pablos, Arya Karim Rabik, Eliana Perinat, Andres Monreal, Jaap de Vries, Nikolai Bismarck, Otto Hannover, Camilla Emson, Andrew Wood, Adeline De Monseignat, Christophe Lopez-Huici & Joffrey Jans, Maria Thurn Und Taxis, Patrick Smith.
'Paint Me A Drink' seeks to harness the Dionysion spirit of times past, and to reawaken our natural thirst for individuality, creativity, spontaneity, and above all, fun.
Categories
Tags