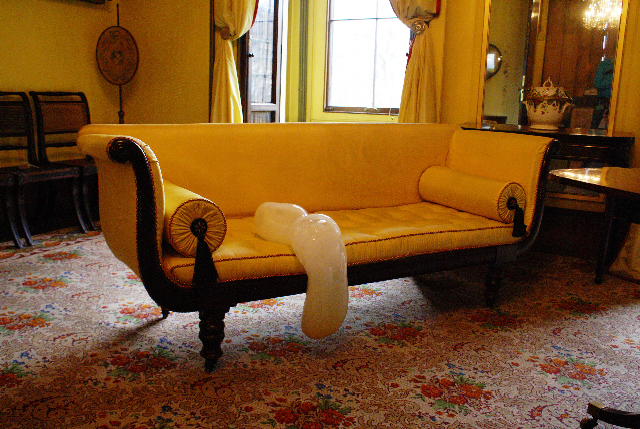 Reinvigorating Sir John Soane's patronage of contemporary British artists and delving into the emotionally charged forces of light at work in the Museum, acclaimed multi-media artist Michael Petry will be returning to Sir John Soane's Museum.
With his Bad Seed exhibition of site-specific work developed in response to the museum, its unique ambience, its collections and its archives.
Petry's first phase (14 October to 11 December 2010) exhibited glass pieces which fused, in an almost alchemical process, neo-classical silver forms with the organic, fluid qualities of molten glass.
The fusion complemented Sir John Soane's interest in neo-classical silver (as evidenced in his collection of Robert Adam drawings for silver designs) and his use of the transformative nature of glass in his architecture.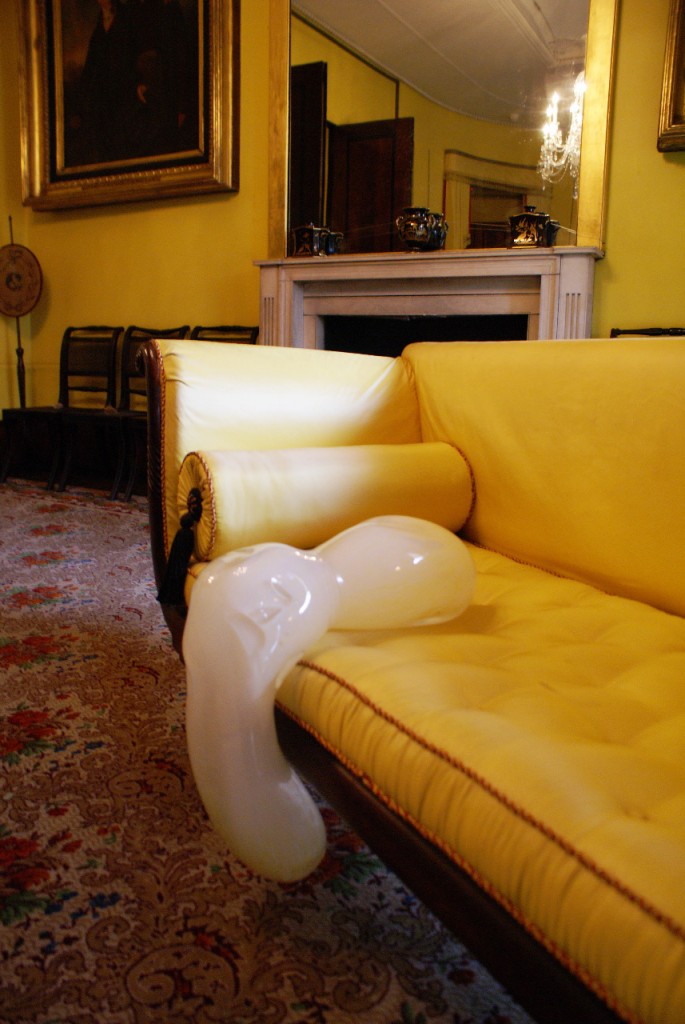 Using stained glass and plain coloured glass Soane 'played' with the qualities of light and shade throughout his house in Lincoln's Inn Fields to create the most evocative and appropriate moods to display his collections and sculptural arrangements. He also used light to manipulate architectural form. Today he is recognised as the English master of 'lumière mystérieuse', the almost mystical, mysterious atmosphere achieved through a variety of light effects, including skylights, mirrors, and concealed lamps.
Petry's second collaborative phase will see a contrasting installation produced in response to the Museum itself and Soane's life within it.
Drawing upon the Romantic elements of the collections and displays (including paintings by Henry Fuseli and Maria Cosway, as well as rooms such as the Monk's Parlour), Petry's new works will evoke the presence of the incubus and succubus – two favourite themes of Romantic artists and writers of the Regency period.
Appropriately, Petry's installation coincides with the restoration of the Museum's significant holdings of historical, figurative stained glass panels which will be returned to their original locations as Soane intended as part of the Museum's Opening Up the Soane £7million
programme of development and restoration.
Petry's work is a contemporary continuation of the skills and artistry of earlier glass craftsmen and this exhibition echoes and continues Sir John Soane's ambition to support British artists and crafts.
Michael Petry says: "The museum is such a world gem – its architecture and collections have long inspired me. It was one of the first museums I visited when I first came to London almost 30 years ago and the experience has always stayed with me. To be able to work here is just fantastic and I want to respond to Soane's wonderful, sometimes troubled history.
"I work with glass, designing the works, as I am not a maker, which, like Soane, means that I have to have an understanding of the material and the ability to work with others to have my work realised (like constructing a building). The pieces will be made at the Berengo Studio in Murano and at the Royal College of Art where the craftsmen I work with are brilliant."
Tim Knox, Director of Sir John Soane's Museum, says: "We look forward to welcoming Michael Petry's second set of installations in February. Soane was an avid collector and generous patron of the art of his contemporaries, and loved to display his new acquisitions amidst his
antiquities and curiosities. The presence of Petry's rather sinister-looking forms in the Museum continues this fine tradition and will doubtless create some thought-provoking juxtapositions."
This exhibition is kindly supported by the Westbrook Gallery, London.
www.soane.org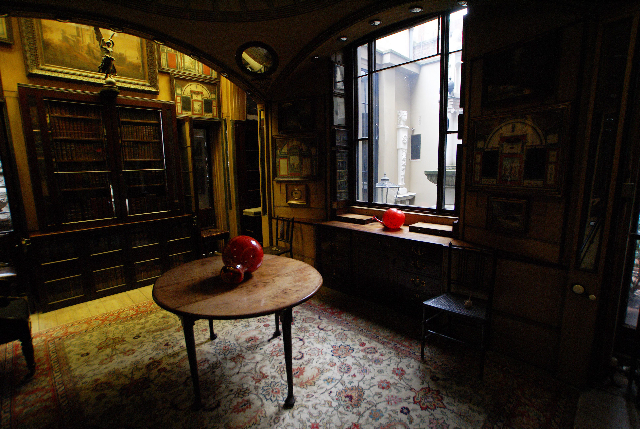 The £7m Opening up the Soane project will see the creation of a new Soane Gallery and Shop designed by Caruso St John, the restoration of the Model Room (allowing, for the first time since 1837, full public access to the UK's largest collection of historical architectural models), the installation of a lift for disabled access, improved circulation and visitor reception arrangements, as well as, in the second and third phases, the restoration of Soane's private apartments, his Catacomb, Ante-Room and Tivoli Recess, plus new oral history and outreach
programmes better conservation facilities. Work is planned to start in February 2011, alongside ongoing fund-raising for the final £500,000 needed to complete the project.
Categories
Tags