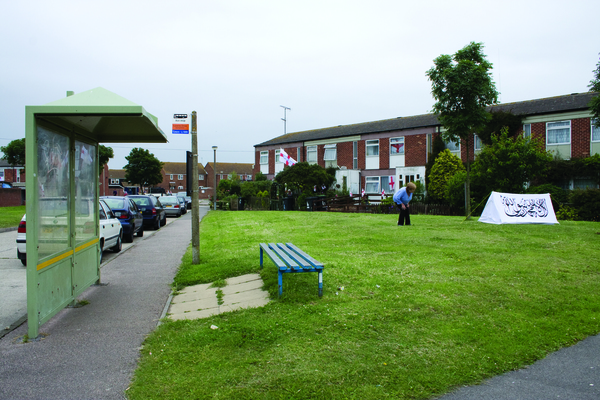 Image:'Taliban, Lucerne Drive, Whitstable, Kent'
1 If you weren't an artist, what else would you be?
I fantasise about being a military historian, but this is built on little more than watching 'The World at War', 'War Walks' and 'Battlefield Britain'.
2 Name 3 of your least favourite artists.
Ashley Heath, Marc Quinn, Bill Wyman.
3. Anytime, any place – which artist's body would you most like to inhabit?
Harry Pye's.
4 What is your favourite 'ism'?
Completism.
5 What was the most intelligent thing that someone said or wrote about your work?
Anything by Matthew Higgs.
6. And the dumbest?
Sean O'Hagan.
7 Which artists would you most like to rip off, sorry, I mean appropriate as a critique of originality and authorship?
Yves Klein.
8 Do you care what your art costs? State your reasons!
Yes, I need money, always.
9 What are the three big ideas that you would like your work to express?
Subject/Medium/Context and a genius interplay of the three – I've never managed it.
10 Are you a political artist?
Only in that I don't have a proper job.
11 How do you start the process of making work?
Usually with an idea that still makes sense the next day.
12 What next?
I don't know.
13 If Moma and the Tate and the Pompidou wanted to acquire one of your works each, which would you want them to have?
I'd like them to commission three things that I haven't made. 1) A Drunk Walk of The British Isles. 2) A Tubular Bell in the North Sea. 3) The Complete History of Earl Brutus.
14 Complete the following sentence "Blessed art the artists, for they shall……"
… appear in Sunday supplements.
15 Complete the following sentence "Blessed are the curators, for they shall…"
… eat for free eternally.
16 Complete the following sentence "Blessed are the art critics, for they shall…."
…always be employed.
17. What is your favourite cheese?
Same as Steven Gerrard's.
18. What's next for you?
I don't know. Something good, I hope.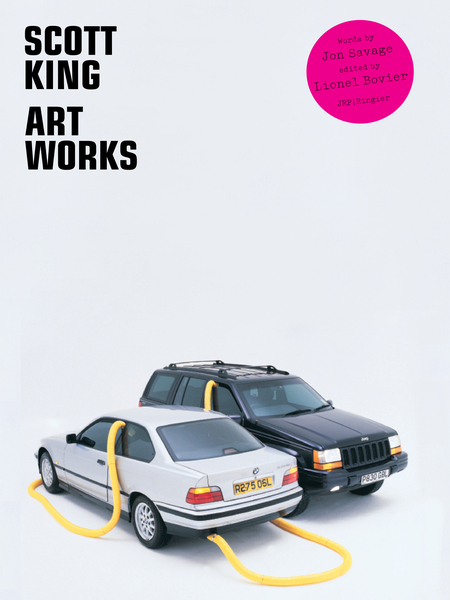 Scott Kings Book 'ART WORKS', a 232 page monograph of his work is out in October more info here
Categories
Tags