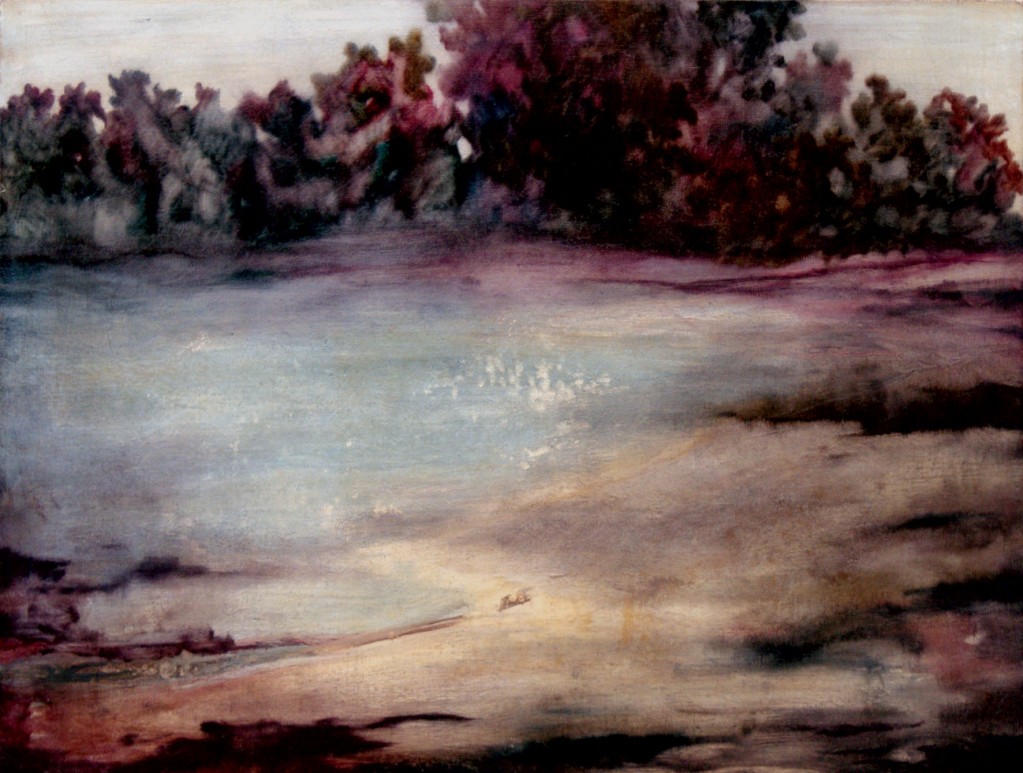 Date: Sunday 5th December 2010 Time: 12 Noon – 4pm
"The good is, like nature, an immense landscape in which man advances through centuries of exploration." – Joes Ortega y Gasset
Freya Douglas Morris is an extraordinarily fine artist, her work resonates with memories conjured by her travels throughout the world. As a painter what interests Freya is the emotional response that a sublime landscape can produce, which is loaded with personal interpretation.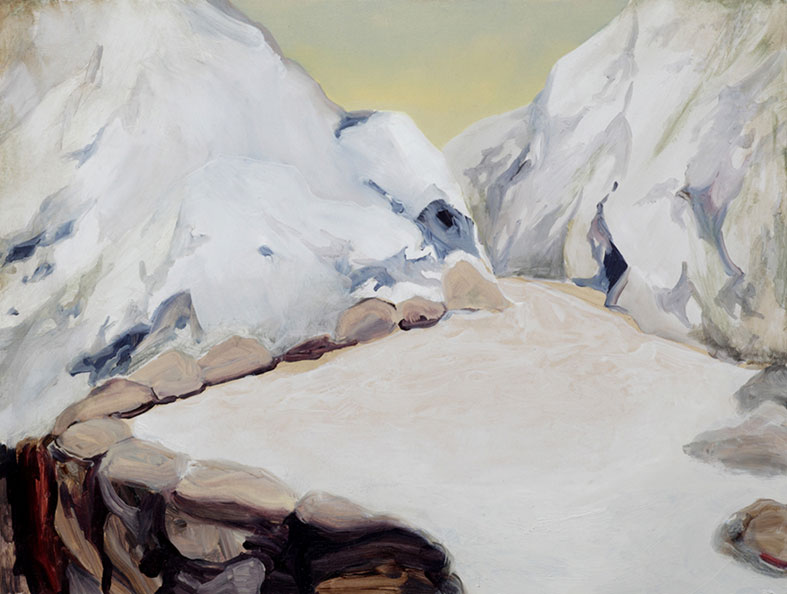 Freya walks the land, documenting details, mentally and physically (sketches and photographs) records the natural world. An act becomes part of the process of passing through. Back in the studio, she 'reforms and reinterpret these, into layered images using a mixture of combined memories, which form new, but on the whole recognisable scenes; landscapes into which the viewer can relate but cannot entirely place. I am interested in the ambiguity.'
The work, painted on board contain an uncertain narrative, elements taken from various places, figures are dwarfed by nature and objects are featured to give the viewer clues to the quiet drama taking place. As she states: It is the vastness of space, the sense of areas hidden and forgotten, to which I am drawn. The decaying beauty and contrast between the strength and fragility that these spaces provide. I often include an object, or a suggestion of a past human presence, into which a narrative is hinted, but not entirely understood'.
Fluff is curating an installation for this special exhibition. In order to give the work context, we are including the personal affects of the artist, for instance her shoes that walked in, objects and keepsakes she picked up along the way, diary text recounting her experiences on the road and other travelogue material.
'The Absent Traveller' aims to capture the essence of the artist simultaneously referring back to the beautiful artwork, which in turns contains the spirit of the natural world fused with the artist's personal interaction with it.
Freya Douglas-Morris completed the Wimbledon School of Art foundation in 1999 and graduated from Brighton University with a BA in Fine Art in 2002.
Freya has had numerous solo exhibitions both in London and Berlin and featured in many prestigious group shows. Freya was nominated for the Marmite Painting Prize in 2008 and won the American Express graduate bursary in 2002. Taylor Wessing commissioned a selection of Freya's work in 2006. Her work also features in the American Express and Cognetas collection and is part of various private collections.
A luncheon buffet and drinks will be served.
RSVP essential:Ben Austin ben@fluffpr.com 011 44 7703 185291
or Tory Turk tory@fluffpr.com www.fluffpr.com
Categories
Tags