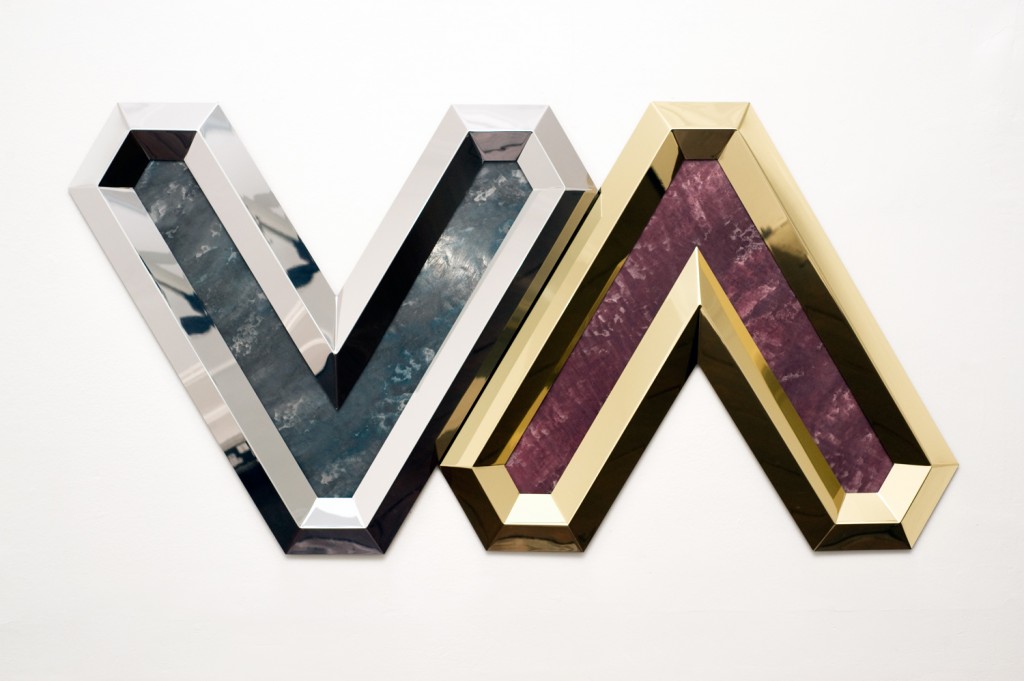 Corvée is the most comprehensive exhibition of work by Sam Griffin to date. It will be the first opportunity to view new sculptures, drawings and readymades.
The works in Corvée speak of a sanctioned, mitigated form of concession. Aimed at triggering a sense of well being while at the same time retaining a totemic coolness – thus they become subtle notations for an obligation to submit to the demands of an implied higher purpose. They align as points of activation in the process of fanciful edification at work within corporate architecture. Griffin examines the points of intersection that exist between architecture, faith, ideology and an aspiration towards a perceived notion of a better future.
The sculptures reference the experiential dynamics of the workplace, in particular corporate décor. They are reminiscent of architectural punctuations within office environments – positioned to soften architectural spaces and infuse environments dedicated to labour with an alternative ambiance, with a view to maximising productivity. The works in Corvée are peppered with references to the works of Buckminster Fuller, Richard Lippold and Frank Stella – who's early work, Griffin notes 'has almost come to provide the blueprint for an array of cooly detached decoration in corporate spaces'.
The title of the show takes its name from the medieval reference to the free labour required of his tenants by a lord or landowner, solely by their superior social standing under a feudal system. The show gestures toward the mechanisms by which control is achieved through labour and the roles architecture and ornamentation play in determining the power relationships between differing social groups.
Sam Griffin lives and works in London. Recent solo shows include
'The Olduvai Cliff', Galerie Schirman de Beaucé, Paris, FR and groups shows include 'Studio Voltaire 2010 Members Show', Studio Voltaire, London, UK, Salon du Dessin Contemporain, Paris, FR and 'All That Remains', Art Auto Italia, London, UK
Categories
Tags