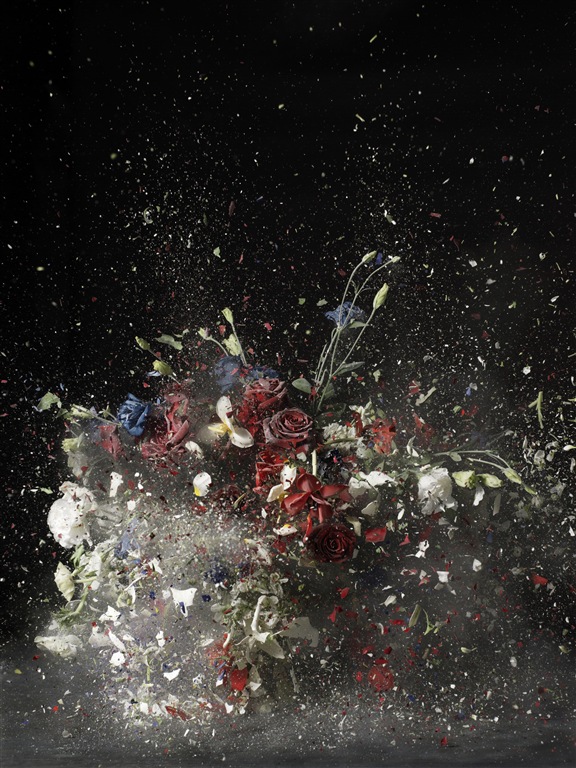 Following the huge success of The Age of the Marvellous exhibition, which attracted over 4,000 visitors during Frieze Art Fair last October, All Visual Arts (AVA) is pleased to announce its upcoming fall show Vanitas: The Transience of Earthly Pleasures. Conceived and curated by Joe La Placa and Mark Sanders of AVA, the exhibition is a contemporary update on the four hundred year old theme of the Vanitas first developed in Holland and Northern Europe in the mid to late 17th century. The exhibition will take place in the sumptuous setting of the former Sierra Leone Embassy on 33 Great Portland Street during this year's Frieze Art Fair from October the 11th until the 17th.
The Latin word vanitas has two different applications as does its English cognate 'vanity'. The original Latin adjective vanus means both 'empty' and 'frivolous'. In the Vanitas tradition of the 17th century, Vanitas paintings were considered by their owners to be both beautiful objects and works of spiritual contemplation concerned with the impermanence of man and his earthly pleasures in the face of the unavoidable and definitive nature of death. The most immediate and universal symbol of mortality in the Vanitas tradition is the human skull but other objects also held special significance as references to the passing of time and fragility of human existence. The book, candles, hourglass, mirrors, flowers, insects, soap bubbles and shadows all combined to create both a literal and abstract symbolism suggestive of the transience of life. In the current show Vanitas: The Transience of Earthly Pleasures, AVA explores all facets of the Vanitas tradition, displaying original works dating back to the 17th century alongside painting and sculpture from 27 international contemporary artists.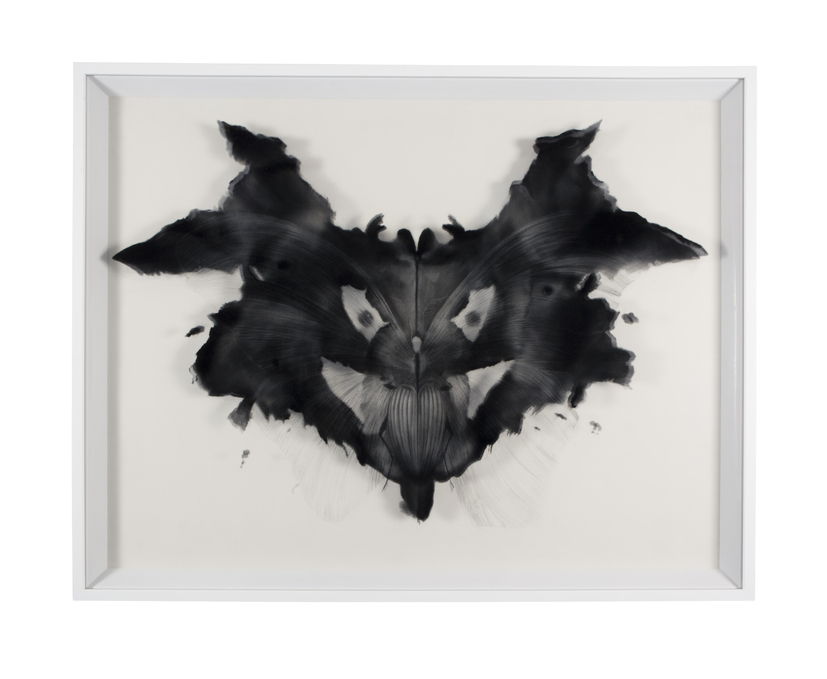 Image:Rorschach Pate Hugo Wilson
AVA's innovative commissioning agency will bring together works made especially for the exhibition by both the artists that it currently represents – Reece Jones, Wolfe von Lenkiewicz, Alastair Mackie, Kate MccGwire and Jonathan Wateridge – and other eading figures of the international art world including Bertozzi and Casoni, Jake and Dinos Chapman, Tim Noble and Sue Webster and Wim Delvoye.
Showing for the first time in London since it was first unveiled back in 2000 will be Tim Noble and Sue Webster's seminal shadow work British Wildlife, a shadow sculpture made out of taxidermised animals which projects a back-to-back self portrait of the two artists silhouetted on the wall behind. All the animals included in this work were once owned by Tim Noble's father and were inherited by the artists after his death in the late 1990s. British Wildlife is therefore an intensely personal take on the Vanitas theme as well as the language of momento mori. The show will also feature a series of new Vanitas inspired old master paintings by Jake and Dinos Chapman; a life sized electric chair covered in butterflies and made entirely out of porcelain by artists Bertozzi and Casoni and a bouquet of flowers fashioned out of stuffed blackbird heads by Polly Morgan. The Vanitas symbol of the skull also makes an appearance through the work ofDutch artist Bouke de Vries' Mao Head with Skulls, a life-sized bust of Chairman Maomade out of tiny skulls made out of porcelain, and Alastair Mackie's Mud Skull, ahuman skull cast from mud, straw and horse manure. Conversely Paul Fryer's technological sculpture A Journey's End rethinks the traditional language of Vanitas byexploring the ageing process induced by cosmic rays. Cosmic rays are elements fromthe original cosmos born out of the Big Bang that have been travelling through spaceand time for millions of years before finally arriving at their journey's end on earth. At anyone time multiple cosmic rays are absorbed by the human body and are thought to beone of the key reasons for ageing as they cause constant cell degradation.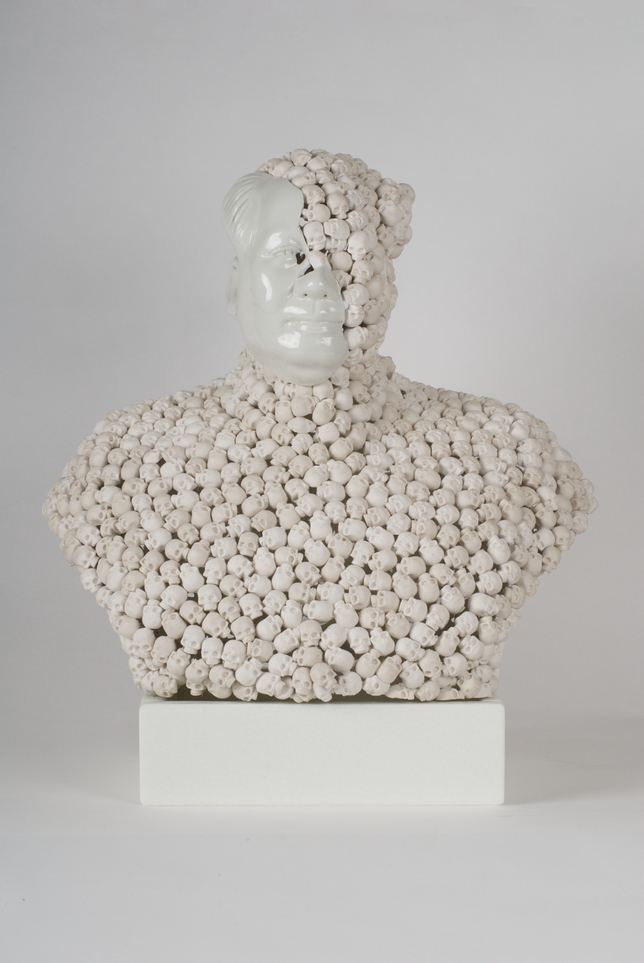 Image:Bouke de Vries Skull Face Mao
Artists in the exhibition will include Nicola Bolla, Jodie Carey, Bertozzi and Casoni, Jake and Dinos Chapman, Wim Delvoye, Aaron van Erp, Hans Peter Feldmann, Paul Fryer, Tom Gallant, Ori Gersht, Rachel Howard, John Isaacs, Reece Jones, Wolfe von Lenkiewicz, Alastair Mackie, Charles Matton, Kate MccGwire, Polly Morgan, Martin Sexton, Mee Kyung Shin, Dolly Thompsett, Bouke de Vries, Jonathan Wateridge, Tim Noble and Sue Webster and Hugo Wilson.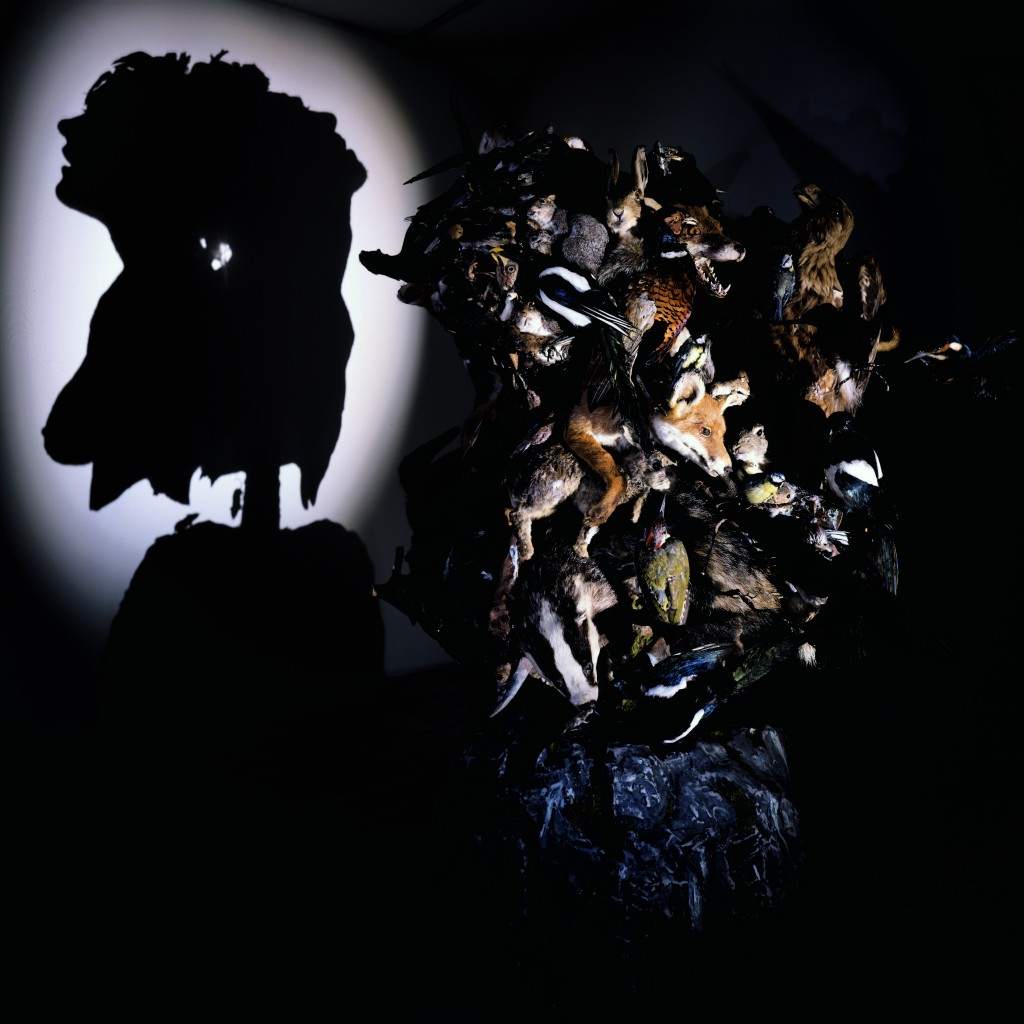 Image:Tim Noble and Sue Webster
Categories
Tags