Image:Jock Mooney Praying – Diving hands
Blue Curry, Stuart Middleton, Jock Mooney, Emma Wieslander, Jesse Wine
An Exhibition curated by George Harwood-Smith and Eleni Thoma
Travelling, collecting stories and a understanding of one's environment. Nowhere in Peculiar explores
the work of artists' whose practice evolves out of travel, personal experience, differing cultures and
geographical landscapes, addressing changing traditions surroundings one's own identity.
Nowhere in Peculiar allows these artists' experiences to take centre stage, exhibiting work that is
spontaneous whilst adopting methods of practice that cross examine ways of producing work in constantly
changing surroundings.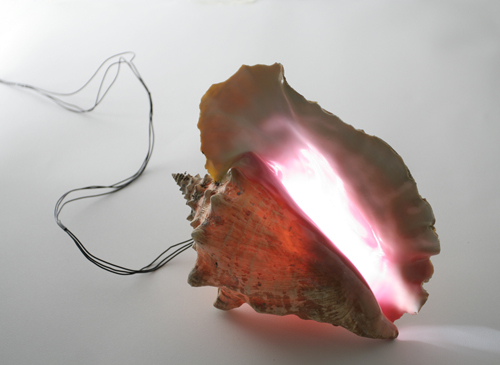 Sourcing found materials from Europe, North America and his native country, the Bahamas, Blue Curry
produces work that has strong cultural connections with his home, manipulating them in a foreign gallery
context. Using tropical, aquatic ephemera, Curry brings these once, vibrant objects back to life. Born in
Nassau, Bahamas, Blue Curry now lives and works in London and recently graduated from MA Fine Art
Goldsmiths in 2009.
Stuart Middleton explores the physical properties of materials and objects to create immersive work that
draws upon strands of collective and individual memory. Reclaimed and hand crafted elements converge to
produce a confused familiarity. Middleton investigates materials through an intensive process of reductive
experimentation, producing installations that reference conflicting cultural attitudes, material history and
modes of production. Stuart Middleton lives and works in London, he graduated from Camberwell College
of Art Painting in 2009.
Creating subversive, shrine-like situations, Jock Mooney's drawings and sculptures evoke immature
offerings, challenging his audience to relate to the familiar and question the unfamiliar. No matter how
ludicrous, Mooney's large scale wall drawings and smaller sculptures are inspired by real life stories and
alien sensations experienced when in a foreign environment, acting as advertisements for remarkable
situations. Jock Mooney, originally from Edinburgh, studied at the Edinburgh College of Art in 2004
before moving to London where he now lives and works.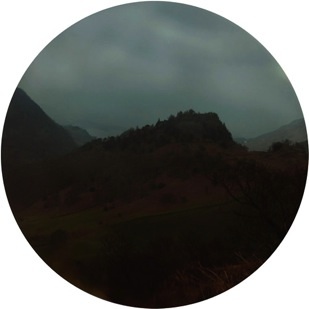 Emma Weislander's foreboding landscapes explore historical and current ideas of interpretation,
addressing the interrelation between the depicted landscape and the viewer's perception of what is
being described. Concerned with specific locations and their meaning, Weislander revisits 18th Century
viewpoints, producing 3D objects from photographs and investigates different ways of interpreting these
classical vistas using modern techniques. As a result, the spectator's perception is one of an imagined
landscape, questioning the images' geographical connotations. Born in Lund, Sweden, Emma now lives
and works in London, she graduated from RCA MA Photography in 2007.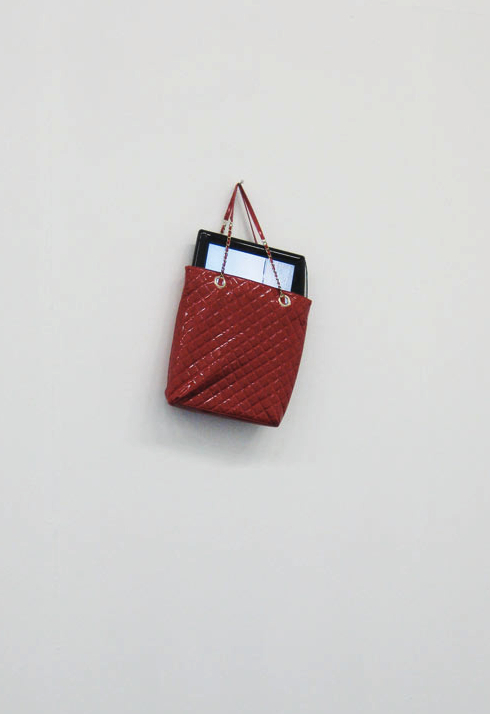 Jesse Wine assumes the role of the tourist, and with it, the experience of 'the visit. Wine has traveled
and exhibited in both Europe and North America, strongly influencing his practice, with ceramic baseball
caps from New York and sleeping dogs photographed in Turkey. His work is spontaneous and intuitive
in part due to the limitations of traveling and the amount of time one can, or is allowed to reside as a
tourist. Jesse Wine currently lives and works in London, he graduated from RCA MA Sculpture this year.
www.fivehundreddollars.co.uk/
Categories
Tags