Some Of The Sources Of Pop Art 7
CCA Galleries and Christie's present a selling exhibition of works by the iconic British artist Sir Peter Blake; celebrating his six-decade printmaking career. Over 150 prints signed and numbered by the artist, will be on view and available to purchase at Christie's, South Kensington between 23 July and 12 August, with prices ranging from £500 to £25,000.
This retrospective features works from 1950 to the present day. And for the first time works from all Blake's major print publishers including Waddington Graphics, Alan Cristea, Coriander Studio, Paul Stolper and CCA Galleries, will be on display together. CCA Galleries and Paul Stolper will host a Private View at Christie's South Kensington, and provide expert information and sales assistance throughout the show.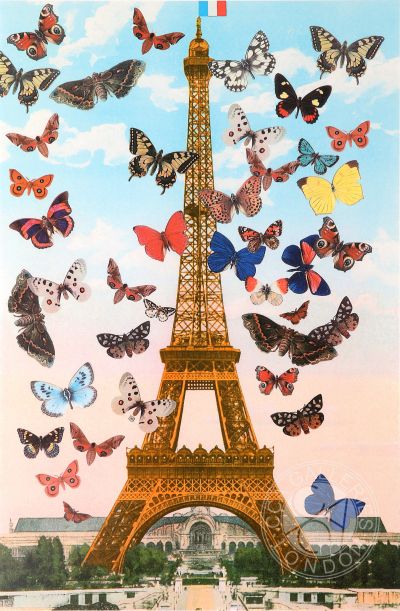 This comprehensive group of works explores all of the key motifs of Blake's career: his love of collage and collecting, his fascination with heroes and 'pin-ups', his nostalgia for the innocence of childhood, and his love for the spectrum of popular entertainment. The exhibition showcases his significant early decision to eschew his own artistic vision in many of his works in order to use ready-made imagery from outside fine art traditions; photographs, commercial design and typography, cartoons and more. In doing this Blake's intention was to create art that spoke to the masses and not only an art world elite.
Blake's abiding interest in exploring different print media and technological advances in printmaking is revealed through the exhibition, and underlines his status as one of Britain's most popular and influential artists. His dedication to printmaking goes hand in hand with his belief that art should be available to a wide audience. With Blake's original paintings now often selling for six figure sums, his prints represent a superb opportunity to own original artworks by this great artist at affordable prices.
www.ccagalleries.com/

Categories
Tags