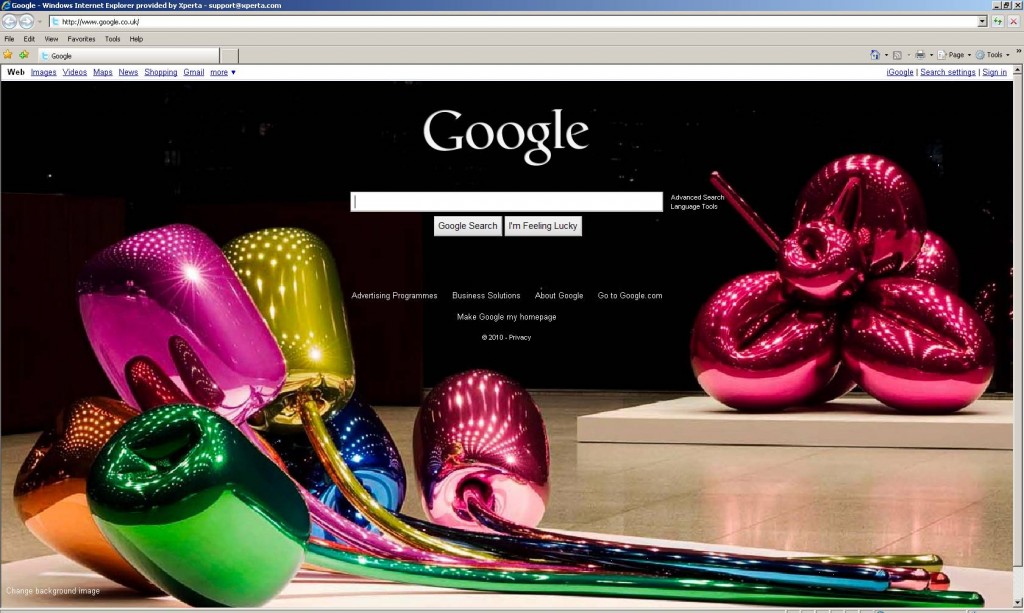 Google Home Page Automatically Changing Background Image On
What's the most viewed artwork of all time? Is it this:


Or maybe this: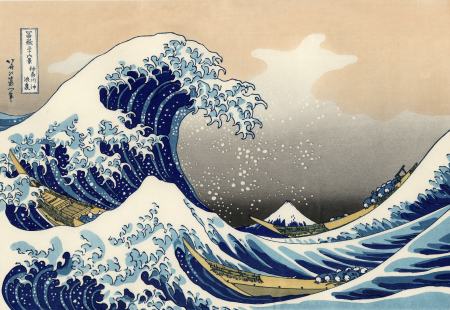 The Great Wave
Thanks to Google, it could now be a tranquil lily pond complete with floating ceramic sculptures by Dale Chihuly or Jeff Koons' celebrated giant half inflated metallic modelling balloons. Google recently launched a facility to allow users to customize their backgrounds however, presumably take-up was slow as today the world's biggest search engine is taking things a little further, and for 24 hours is featuring a background image by default on its homepage, even for users who haven't activated the new feature.
So far so geek, but what's really interesting is that on average, there are more than 121 million searches per hour on Google, so each image in the rotating deck has the potential to be seen by more people than visit the Louvre in 21-a-a-bit years
Google's Marissa Mayer writes in a blog post:
To provide you with an extra bit of inspiration, we've collaborated with several well-known artists, sculptors and photographers to create a gallery of background images you can use to personalize your Google homepage. Included in the collection are photographs of the works of Dale Chihuly, Jeff Koons, Tom Otterness, Polly Apfelbaum, Kengo Kuma (???), Kwon, Ki-soo (???) and Tord Boontje, as well as some incredible photos from Yann Arthus-Bertrand and National Geographic. We'll be featuring these images as backgrounds on the Google homepage over the next 24 hours.
Of course, since we want your Google homepage to be personal to you, you can still choose an image or photo from your computer or your own Picasa Web Album. Whether you select an image from our new artist collection or prefer to have a more personal touch on your homepage, you'll still enjoy the speed and ease of use that you've come to expect from Google.
Via:[TechCrunch]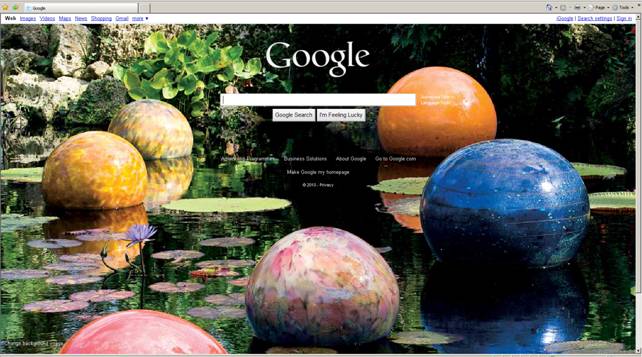 Categories
Tags