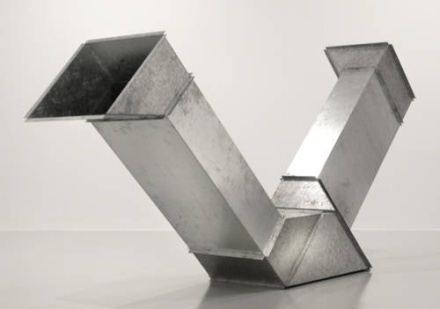 You'll find the Daimler Contemporary gallery neatly tucked between a sky rise business complex and a quaint coffee shop on Alte Potsdamer Straße, Berlin. The awning and sun umbrellas of the neighbouring Kaffe Haus, make the grand double doors of the Daimler building easy to miss, but once discovered, you're rewarded with the joyful sense of accomplishment that comes with uncovering some hidden treasure. After ringing the bell and attempting to over come the language barrier in a battle to gain entry, simply stepping forth into the building feels like a thrilling success.
The Daimler Art Collection was started in 1977 and currently includes about 1800 works by German and international artists including the likes of Walter de Maria, Jeff Koons and Andy Warhol. The collection focuses on abstract and geometrical pictorial concepts, from which it derives its distinctive character.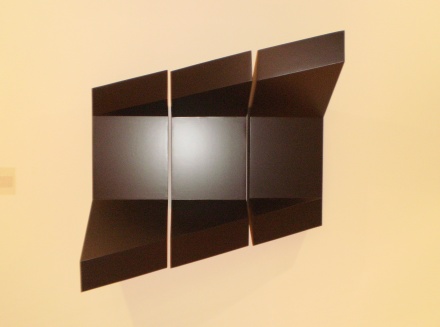 Eckhard Schene, Trophy II/69, wood, artificial resin, 3 parts
The space is relatively small in comparison to the number of works, that's before you even take into account the large size of many of the sculpture pieces. In light of this the collection is routinely rotated, and works are shown in varying exhibitions throughout the year.
The gallery's most recent exhibition, Minimalism Germany 1960's, (closed 30 May), concentrated on abstract German art from the collection including: Constructivism, Zero, Minimal Art, Concept und Seriality. Over all works by 25 artists, including Josef Albers, Norbert Kricke, Herbert Zangs and Siegfried Cremer were presented. These artists and their movements, the steles, cubes, and picture objects they produced, represent a significant new step for German art in terms of quality around 1959/60.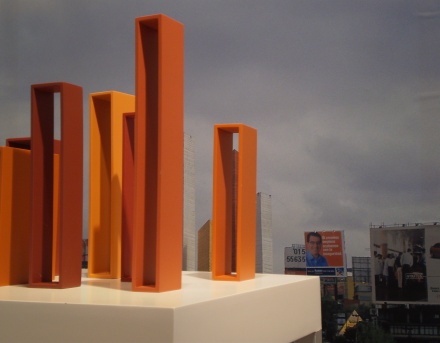 Mathias Goeritz, Las Puertas a la Nada [Türen ins Nichts / doors to nowhere] Steel Sculpture, 7 parts
This was Goeritz's proposal for the convocation for La Défense in Paris. The ensemble of seven towers (5 of which were realised) appeal to the human sense of proportion, dimension, opening and narrowing space, of space as a passage, as an opening to the experience of transcendence and aesthetic self-determination.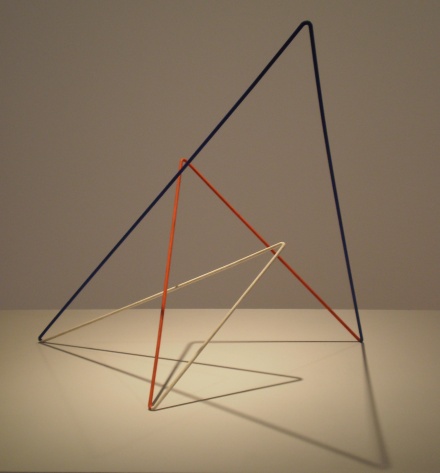 Norbert Kricke, Raumplastik WeissBlauRot 1954
In this piece, space no longer needs a three dimensional core as a communicating medium, but is revealed directly and vividly through force vectors, through lines of movement. The lines serve as a vehicle for activating the eye and the sensibilities. Kricke explained, "My problem is not mass, is not figure, but it is space and it is movement…I try to endow the unity of space and time with form."
By Pippa Irvine
Categories
Tags