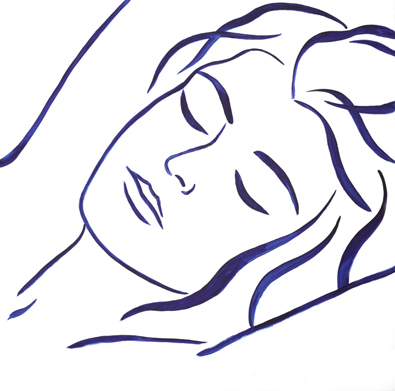 Image:Nirvana (2010) 187 x 190 cm Acrylic on Canvas
2 June 2010 – 16 July 2010
Damian's exhibition of new paintings, Humanature, will be on at Morton Metropolis from 2nd June – 16th July 2010.
The installation includes a large floor painting which depicts one of the primary source of the Amazon River. In an attempt to remind us of the world's environmental problems, Elwes entices the viewer to connect with the work by walking across it, simultaneously creating an individual path whilst interacting with nature. The work, which is based on a grid that Elwes constructed at the source of the river using ropes and pegs, is comprised of 144 small paintings which have been seamlessly fitted together.
On the surrounding walls are the images of a woman asleep, naked and at one with her environment, integrated in the flora. Collectively, the installation illustrates the idea that the woman is a metaphor for the river and that both represent the source of life.
Damian lives and works in LA.
www.mortonmetropolis.com/
www.damianelwes.com/

About Mark Westall