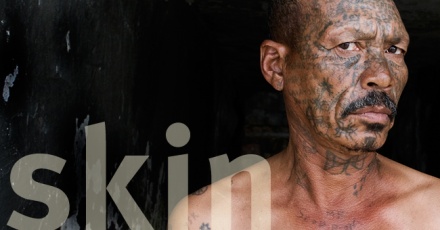 The 'Skin' exhibition invites you to re-evaluate the largest and probably most overlooked human organ. This fascinating new exhibition at the Wellcome Colletuion will consider the changing importance of skin, from anatomical thought in the 16th century through to contemporary artistic exploration.
Covering four themes (Objects, Marks, Impressions and Afterlives), the exhibition aims to take a philosophical approach considering our existence within our constantly changing skin. The exhibition will consider skin as a frontier between our insides and the outside world, as a living document: with it's telling tattoos, scars and wrinkles and also as a sensory organ of touch, the receptor of pleasure and pain.
Through shivers, sweats, blushes, wrinkles and scars, our skin provides extraordinary, visible documentation of our life. Find out more.
To accompany the exhibition, Wellcome Collection will be running an extraordinary tattoo design competition in association with Don't Panic Media. The winning design will be tattooed upon a willing volunteer, live in the 'Skin' exhibition on Thursday 22 July. Enter here.
Skin runs from 10 June-26 September 2010 at the Wellcome Collection in Euston.

Posted by Pippa
Categories
Tags