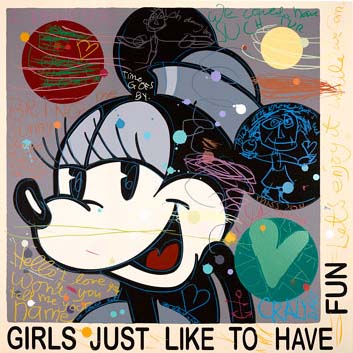 Image:David Spiller, Girls Just Like to Have Fun, 2006 Silkscreen Courtesy the artist and TAG Fine Arts
29th April – 3rd May 2010 at the Royal Academy of Arts
From new etchings by Peter Blake and Damien Hirst to rare works by Picasso and Rembrandt, the London Original Print Fair celebrates 25 years with talks, a print trail through Burlington Arcade and a loan exhibition from the British Museum Print Collection
This April sixty-seven leading UK and international exhibitors will be brought together for the 25th anniversary of The London Original Print Fair, making it not only the longest-running print fair in the world but also the longest-running art Fair in London.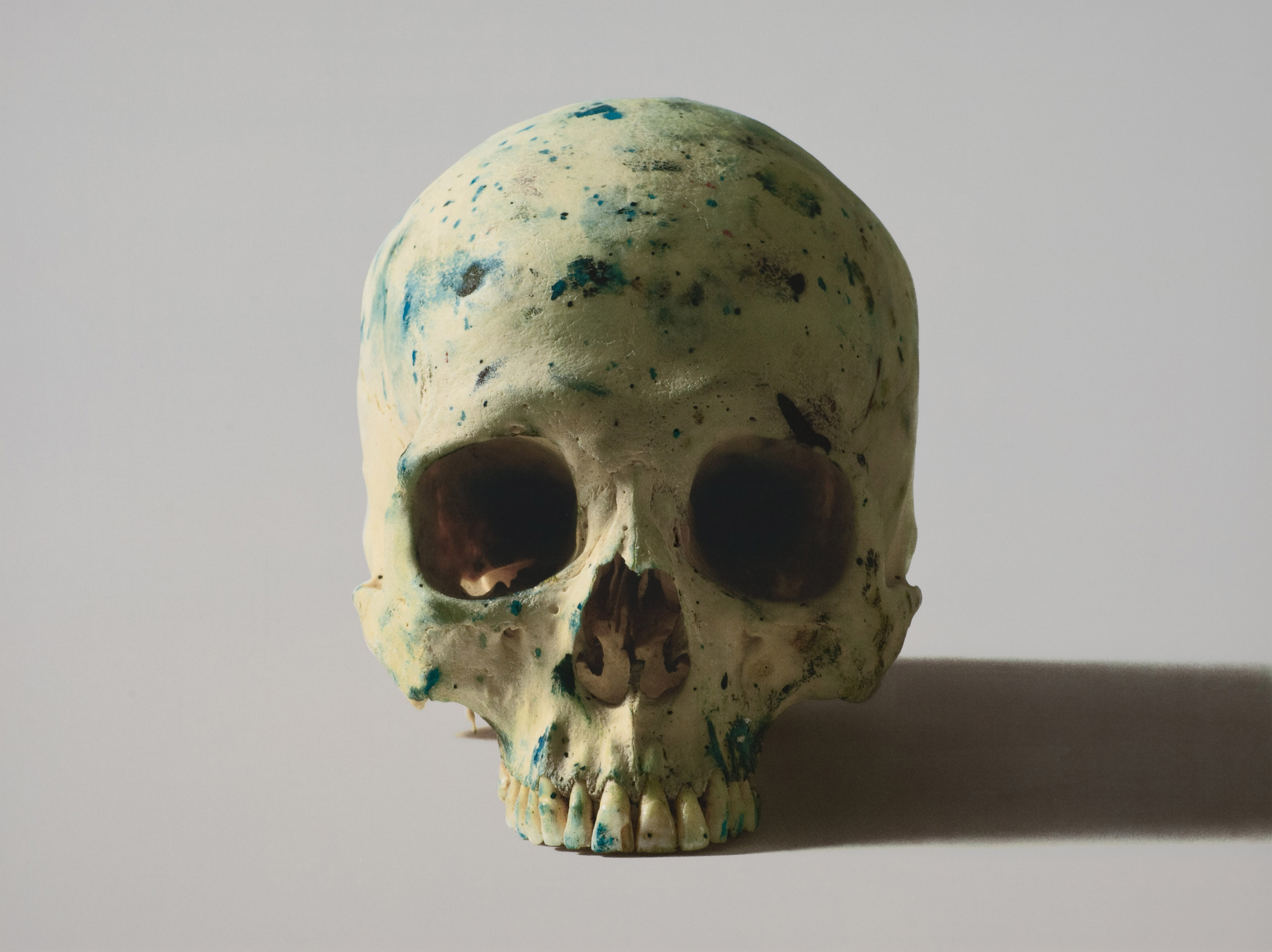 Image:Damien Hirst, Studio Half Skull, face on (without diamond dust), 2009 Silkscreen Courtesy the artist and Paul Stolper
Each year collectors flock to this established event which continues to offer an unrivalled spectrum of prints, covering all periods of Western art, including Canaletto's etchings and Hogarth's engravings, and the work of the great nineteenth and twentieth century printmakers.
New York dealers Hill-Stone Inc, the first exhibitor to sign up in 1985, return to the Fair this year with a superb selection of old master and modern prints, including etchings by Rembrandt and Pissarro.. They are one of several prominent US galleries exhibiting this year, including Mary Ryan Gallery, Dolan/Maxwell and The Old Print Shop. Mary Ryan will bring works by Louis Lozowick, showcased at the British Museum's show American Scene: Prints from Hopper to Pollock (2008) and prints from the children's 'Babar' series by Laurent de Brunhoff. Newcomer The Old Print Shop will be attending its first Fair outside of the US, showing works by great American artists such as Edward Hopper and George Bellows.
Another founding exhibitor, the Picasso expert and private dealer in Old Master and Modern Prints, Frederick Mulder, will be exhibiting 25 rare linocuts by Pablo Picasso. To tie in with the Fair's anniversary, the works will be priced between £250 and £25,000. He will be giving an informal talk on his selection at 12 noon on Saturday 1 May.

Image; Dan Baldwin,The Future Frontline Renegades of Dead London, 2009Hand finished 15-colour silkscreen print with gold leaf and collage on 300gsm Fabriano Artistico paper, Hand torn to edge Published by Eyestorm Courtesy the artist and Eyestorm gallery
The first contemporary gallery to exhibit at the Fair in its early years, Pratt Contemporary, will launch the first of what will become an annual event – an Artist in Focus. The first Artist in Focus is Ana Maria Pacheco, who will be giving a talk, to coincide with the publication of new drypoints. This will be held at 2.30pm on Saturday 1 May in the Reynolds Room at the RA.
Marlborough Graphics will be showcasing new works by Maggi Hambling to promote a show opening at the gallery in June. These will include etchings from her widely celebrated series of work inspired by the North Sea. Also on show will be a selection of unique hand coloured prints by Paula Rego and some rare early work by Louise Bourgeois.
Proving that printmaking is very much a medium for today's creative industries, The Vinyl Factory brings unique collaborative prints by Grace Jones and Chris Levine, limited-edition prints by Hot Chip and screenprints by 3-D from Massive Attack.
Osborne Samuel Gallery will stage a special exhibition of Henry Moore's prints and portfolios, covering over 50 years of the artist's career. Alongside the exhibition they will launch a new catalogue raisonné in conjunction with the Henry Moore Foundation. The book launch will take place in the Fair on Thursday 29 April, 6-8pm.
TAG Fine Art has commissioned emerging artist Adam Bridgland to produce a screenprint for the Fair's 25th anniversary. This will be available exclusively at TAG's stand for £250.
CCA Galleries have collaborated with the British Heart Foundation to celebrate the charity's 50th birthday. To support and raise funds for BHF's new programme for regenerative medicine, CCA Galleries have approached some of the foremost contemporary artists to produce original artworks on the theme of 'Mending Broken Hearts'. Artists who have contributed to this wonderful collection are: Sir Peter Blake, Gary Hume, Michael Craig Martin, Rob Ryan, Marc Quinn and Jonathan Yeo. Prints from this exclusive portfolio will be available at the Fair.
For the first time in many years, the fair will show Japanese prints brought by Israel Goldman, who co-curated the Kuniyoshi exhibition at the RA in 2009. Japanese prints have been a strong influence on western art, highlighted in the RA's current The Real Van Gogh exhibition.
This year sees a rise in exhibitors from Europe, including the return of 17th and 18th century French art specialists A & D Martinez (Paris), Pop Art experts Burkhard Eikelmann (Düsseldorf) and first time Belgian exhibitor Winwood Gallery, who will be showcasing a rare collection of original Hockney prints, selling at a wide price range.
For the first time, the Fair has partnered with the Burlington Arcade, which runs adjacent to the Royal Academy. Britain's first and most beautiful shopping arcade will showcase a 'print trail', focused on the theme of 'Great British Artists'. Select prints will be on display in stores throughout the Arcade leading up to and during the Fair, and retailers will have a limited number of Fair passes to give away to customers.
For a special loan exhibition to mark the 25th anniversary, Antony Griffiths, Keeper of Prints at the British Museum, has been invited to choose a selection of prints from the collection. Out of the Loop will feature works that have never been on public display and will range from rare 15th century engravings to lithographs from the 1920s. Griffiths says " I feel the need to bring this subterranean world out into public prominence…it shows you how powerful prints can be." In addition to the exhibition, Griffiths will be holding a talk and walk through the exhibition at 12 noon on Bank Holiday Monday 3 May.
Running over the Bank Holiday weekend and with a variety of art activities for children including a printmaking workshop and competitions, the 25th anniversary Print Fair is a must for collectors, art lovers and families alike.
As Helen Rosslyn, Fair Director since 1987, says, "We've come such a long way to make the London Original Print Fair a landmark event of international standing. The special programme planned by the exhibitors this year is testament to the fact that they not only consider it to be one of the most important events in their calendar, but also genuinely look forward to it."
www.londonprintfair.com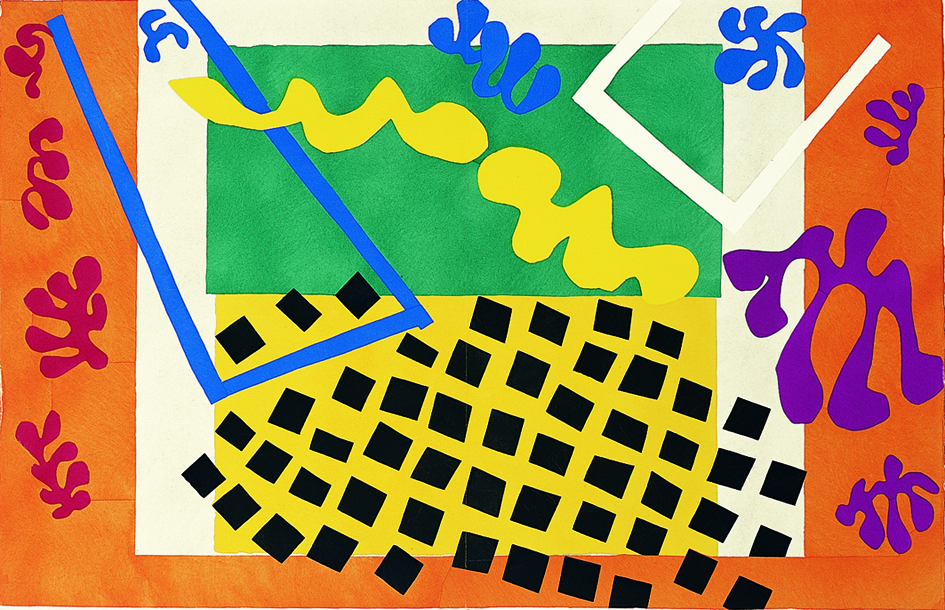 Image: Henri Matisse, Les Codomas, 1947 Pochoir printed in colours
42.5 x 65 cm Courtesy Sims Reed
Categories
Tags