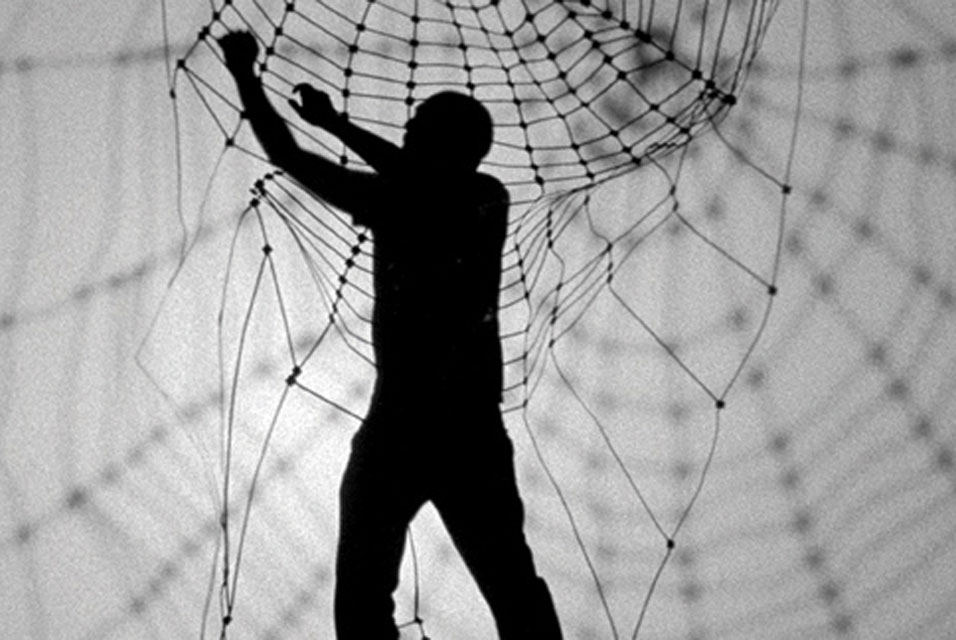 MANCHESTER.- Cornerhouse will present a solo show by one of Mexico's leading contemporary artists, Carlos Amorales, featuring two of his most recent works Psicofonias, and Discarded Spider, both from 2008.
Flooding Gallery 1 will be the soundtrack from Psicofonias, 2008, a large-scale two-screen video installation Carlos Amorales created along with musician Julián Lede and digital programmer André Pahl. This realtime-animation or 'virtual pianola,' translates Amorales' digitized graphic drawings, into musical notes, which trigger two synthesizers as they scroll down the screen.
Alongside this, expect video installation Discarded Spider, 2008, which depicts Amorales' silhouette as he manipulates giant sculptural spider webs. A metaphor of entrapment, these sculptural spider webs create intricate patterns across the screen.
Dissolving boundaries between his media, Amorales' works are rendered mysterious and menacing in surreal visions influenced by gothic literature, mythological motifs, and Mexican popular culture.
This exhibition is free and coincides with this year's ¡Viva! Spanish and Latin American Film Festival (6 – 27 March).
Via [ArtDaily]
Categories
Tags