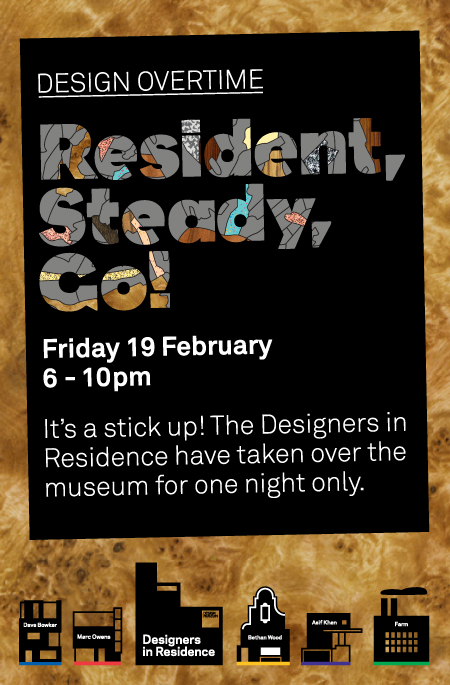 It's a stick up! The Designers in Residence have taken over the museum for one night only. Design Overtime returns with a programme packed with talks, tasks and trails devised with the requited enthusiasm of the five emerging designers that have been residing at the museum over the winter. Be intrigued by their innovative work, informed by their ingenious interpretation and interact with their itinerary of activities.
Tickets £5 in advance, includes entry to all current exhibitions at the Design Museum. Email for tickets: tickets@designmuseum.org
Resident, Stead, Go! takes place on Friday 19 February 2010 at the Design Museum.
Via [Design Museum]
About Ann