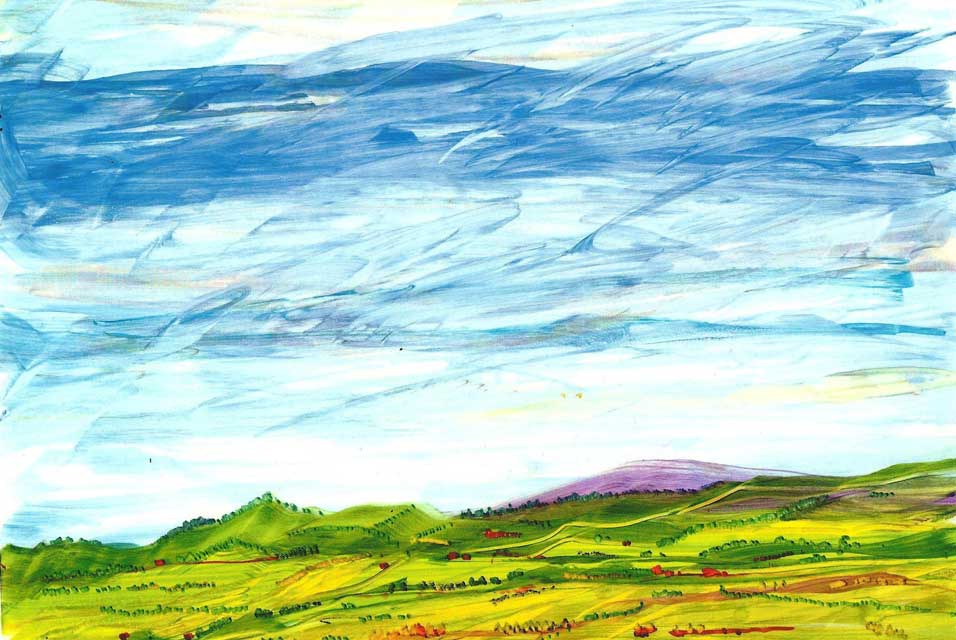 LONDON.- Like many of the iconic, two sided characters which he has played, one of the greatest actors of all time, Sir Anthony Hopkins, is revealing another side to himself in his beautiful, recently completed artwork. This magnificent art collection will be unveiled in the UK at Gallery 27, Cork St, London 16th to 20th February, and in The Dome, Edinburgh 2nd to 6th March.
Sir Anthony showcases another talent from his legendary acting in artistry and further embraces his inspiration drawn from portraits and landscapes in his exhibition, which will take place in London 16th – 20th February 2010 and in Edinburgh 2nd – 6th March. The collection will consist of 38 paper and seven acrylic canvasses as well as five limited edition prints. The artwork will be available for purchase.
Hopkins technique is to use a palette knife to make thick, swooping strokes with gobs of paint. His work is painterly, wild and vibrant and is generous with his motion and use of colour.
Sir Anthony's interest in artwork is purely for the love of it, "When I paint, I just paint freely without anxiety regarding outside opinions as criticisms. I do it for sheer pleasure. It's done wonders for my for my subconscious…I dream now in colours".
Jonathan Poole, exhibition organizer, comments "It is very exciting to have Sir Anthony Hopkins work, and fitting that it should be showcased in his homeland. Sir Anthony takes his artwork very seriously and I have the utmost respect for both his artistic and acting abilities I am delighted to be showcasing the works by Anthony Hopkins and, personally, I am a huge fan of his works. This exhibition gives people the chance to see a different side of Sir Anthony in terms of his artistry and also his unique personality."
This exhibition will be staged by Margam Fine Art and Jonathan Poole, and demonstrates the various styles used by Sir Anthony Hopkins to express his imaginative artistic style.
Exhibition Times – Gallery 27, Cork St, London
Wednesday 17th– Saturday 20th February 10-6pm
Exhibition Times – The Dome, George Street, Edinburgh
Wednesday 3rd – Saturday 6th March 10-6pm
Via [ArtDaily]
Categories
Tags