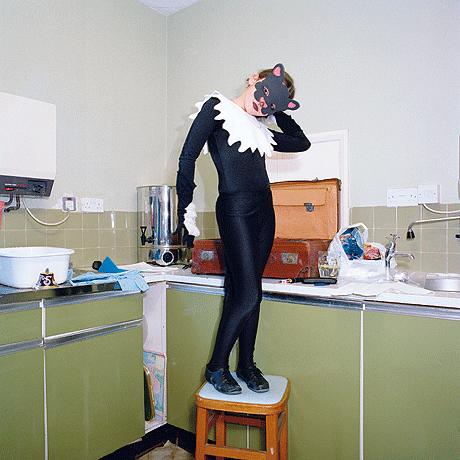 The Deutsche Börse Photography Prize 2010 is presented by The Photographers' Gallery, London. The annual award of £30,000 rewards a living photographer of any nationality, who has made the most significant contribution, in exhibition or publication format, to the medium of photography in Europe between October 1, 2008 and September 30, 2009. The winner will be announced at a special ceremony at The Photographers' Gallery on March 17, 2010.
The four shortlisted artists for this year's Prize are:
Anna Fox (b.1961, UK) is nominated for her exhibition Cockroach Diary & Other Stories at Ffotogallery, Cardiff (28 July – 10 October 09), initiated by Impressions Gallery, Bradford.
Zoe Leonard (b.1961, USA) is nominated for her retrospective exhibition Zoe Leonard – Photographs, at the Pinakothek der Moderne, Munich (1 April – 5 July 09), initiated by Fotomuseum Winterthur.
Sophie Ristelhueber (b.1949, France) is nominated for her retrospectiveSophie Ristelhueber at the Jeu de Paume, Paris (20 January – 22 March 2009).
Donovan Wylie (b.1971, UK) is nominated for his exhibition MAZE 2007/8 at Belfast Exposed (27 March – 1 May 2009).
This year's Jury is: Olivia Maria Rubio (Director of Exhibitions, La Fàbrica, Spain); Gilane Tawadros (Chief Executive, Design Artists Copyright Society, curator and writer); James Welling (artist, USA); and Anne-Marie Beckmann (Curator, Art Collection Deutsche Börse, Germany). Brett Rogers, Director of The Photographers' Gallery, is the non-voting Chair.
The exhibition will be held at The Photographers Gallery from 12 February – 17 April 2010 before touring to Frankfurter Kunstverein, 12 May – 25 July 2010
Via [The Photographers' Gallery]
Categories
Tags