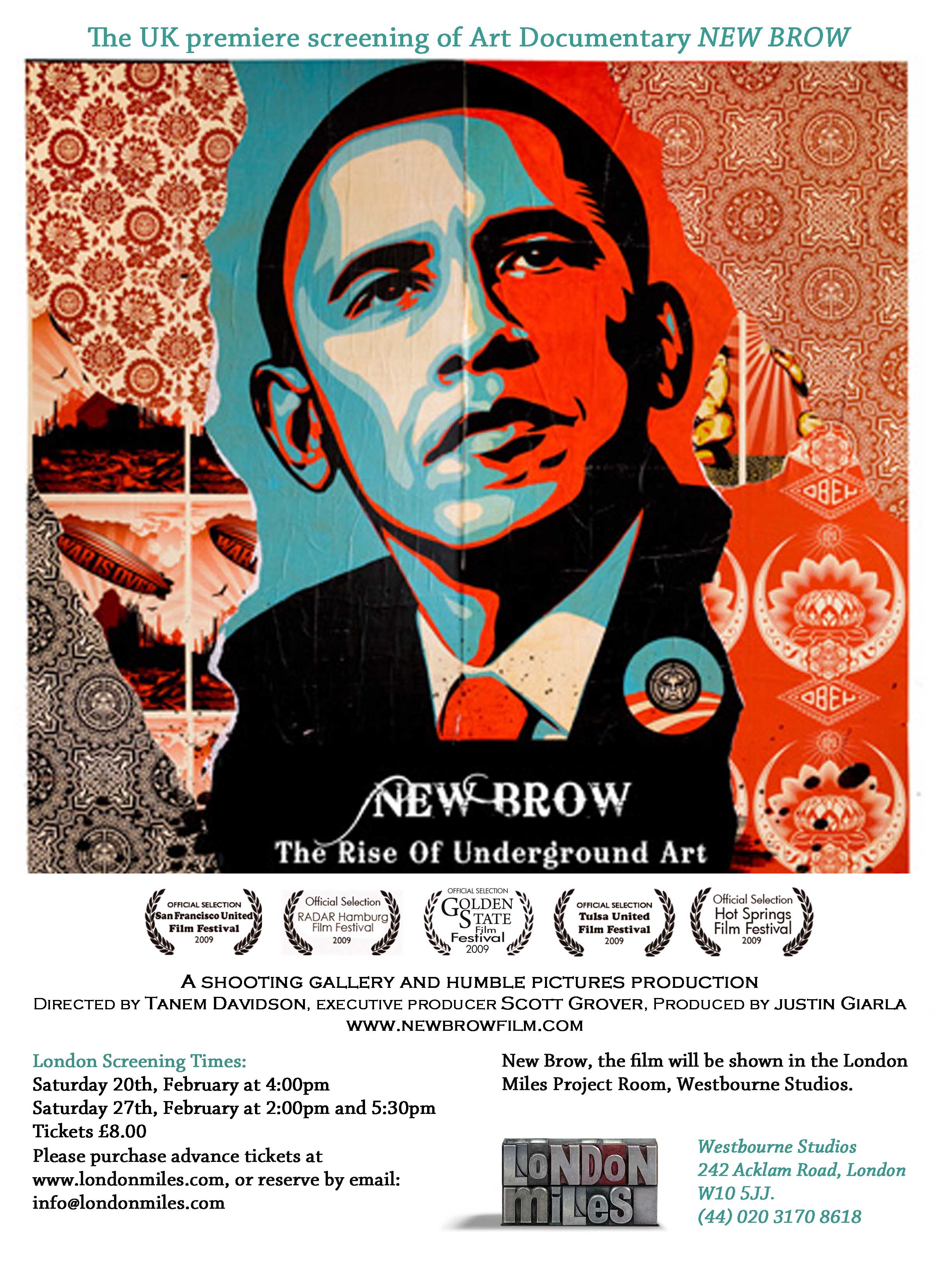 London Miles Gallery is proud to host the premiere U.K screening of the award winning contemporary art documentary, New Brow – The rise of Underground Art, a feature film presented by Humble Pictures in association with The Shooting Gallery from San Francisco, California. The documentary features some of today's most influential and groundbreaking artists from the New Contemporary art movement, such as Shepard Fairey, Ron English, Silvia Ji, Gary Baseman, Shag and many more, who speak openly and enlighteningly about the growing underground art movement and its origins. The documentary not only features firsthand accounts from an impressive list of pioneering artists, but also showcases the important galleries and collectors who adopted, and continue to drive, the new American contemporary art movement today.
New Brow has been the official selection of the San Francisco Film festival, Rader Hamburg Film Festival, The Tulsa United Film Festival, The Hot Springs Film Festival and the Golden State Film Festival. New Brow premiered at the 2009 Golden State Film Festival where it received the second largest attendance behind a special screening of Star Wars, the Empire Strikes Back. It has been screened in cities across America and has made its way to Europe, Australia and now to London this February.
London Miles will be screening New Brow on Saturday the 20th of February.2010 at 4:00pm and on the 27th, February. 2010 at 2:00pm and 5:30pm. Tickets are £8.00 and movie will be shown in the Project room of Westbourne Studios, located at 242 Acklam Road. London. W10 5JJ.
Categories
Tags