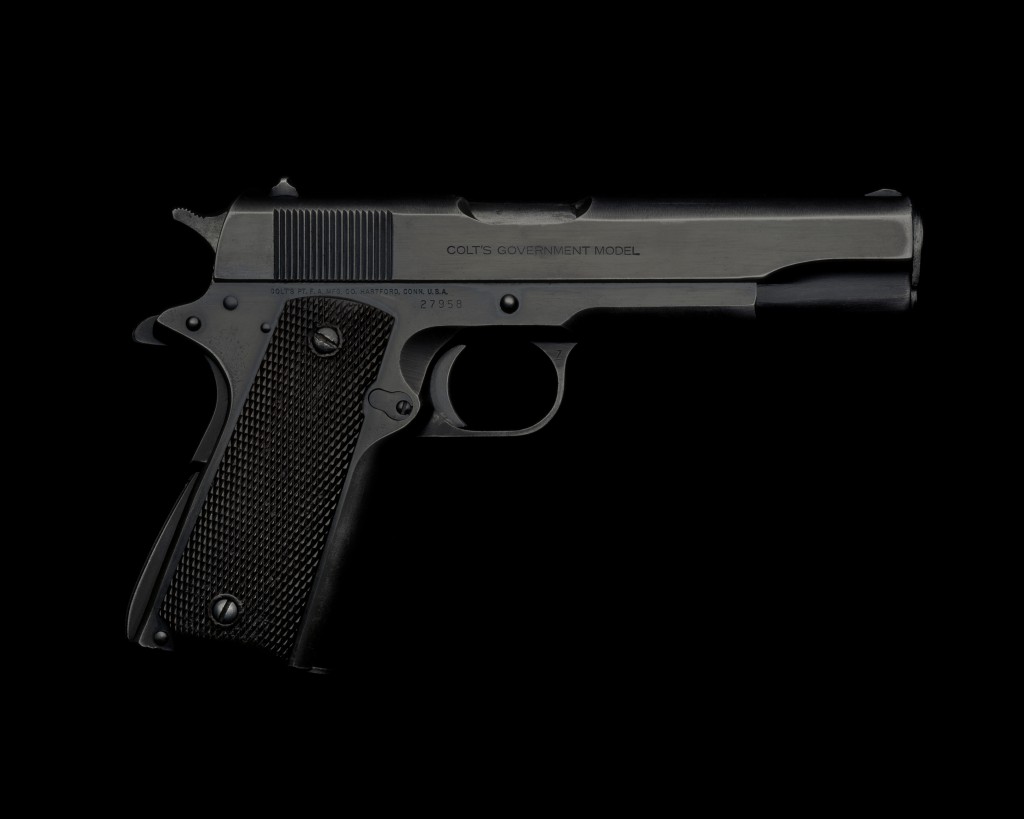 Hamiltons 22 January – 20 February 2010
Guns and Roses, Guido Mocafico's second solo UK exhibition, unites two bodies of work; Guns dating from 2006 – 2008 and Roses, 2009. These two distinct, large format, colour series are examples of the many varied bodies of Mocafico's work including Movement, Medusa, Serpens and Dutch Old Masters, which have helped him gain international acclaim as one of today's most prominent still life photographic artists.
Guns concentrates on the beauty and technical feat of the man made object, remenicent of Mocafico's Movement series; delighting in the sleek design and functionality of the weapons which are in themselves works of art set against black backgrounds. 'I do not like violence but cannot deny that these machines are real and a part of life, they are symbolic – particularly during this time of war.' Mocafico. The viewer is encouraged to look beyond their raw, often destructive reality and consider the beauty of their design. 'Each gun takes on a life of its own; here I find poetry meeting technology.'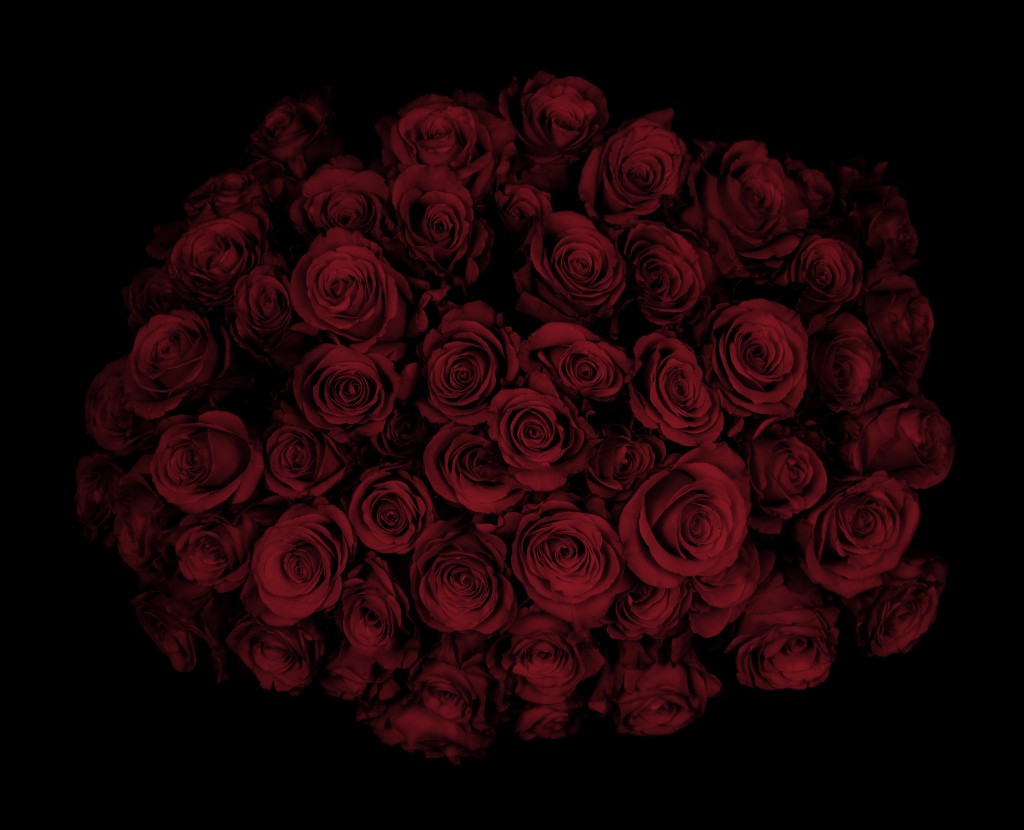 Roses adopts a striking nobility inwhich Mocafico presents order, yet an elegant simplicity with his painstakingly arranged boquets photographed from above. Origionally inspired to create this body of work when he saw Renoir's Bouquet dans une Loge at Musee de l'Orangerie, Paris, Mocafico describes it as simple, beautiful and organic, with a twist. 'This work has a dark edge – the roses are red and bloody, they conjour passion, mystery and verge on the scary.'
Combined, the two series Guns and Roses, raise interesting parallels; technology versus the natural, war versus love, fear versus pleasure – but in both, Mocafico examins mans intervention with nature.
Of Italian descent, Mocafico was born in Switzerland and currently lives and works in Paris. Mocafico has exhibited internationally in both individual and group exhibitions; his work is in the collections of France's Le Musée des Arts Décoratifs, Musée de la Publicité, Paris. Foremost a specialist in still life, Mocafico has brought his unique perspective to campaigns for Gucci, Dior, Clinique and Armani which have been published in numerous international magazines.
Images:Guido Mocafico, Guns and Roses, Colt's Government Model E and Roses I, courtesy of Hamiltons Gallery

Categories
Tags