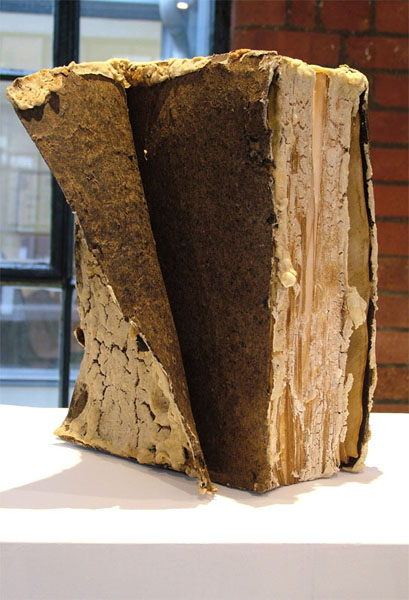 Image:200 year old bible that has been battered and deep fat fried
Arcan Mellor Gallery. littlewhitehead are Craig Little and Blake Whitehead and they are based in Glasgow, Scotland.
1 How did the two of you come to decide to start working together?
We became friends whilst studying together in Glasgow. We decided that after graduating we'd work together. We thought it'd be easier that way. If there's two of us it means less work.
2 How did littlewhitehead evolve into a professional artist and what does being an artist mean to the two of you?
I don't think we've really ever thought of ourselves as professional artist. I don't think anyone that met us would call us that either. We make things because we like doing so.
3 Which of you is struck by inspiration first? And can you explain some of your inspirations to us –some of the works at your Gilt Hole Complex exhibition for example?
It always differs. One of us has the idea, then we talk about, so by the time we make it, it belongs to both of us. It's strange but we often forget who actually had the initial idea. The collaboration process is crucial to all the work though. We have an idiosyncratic sense of humour, that becomes more and more peculiar the longer we know each other. But the humour is what fuels most of the work. For the Gilt Hole Complex, one of the works 'The Thing' is a 200 year old bible that has been battered and deep fat fried, however we were actually joking about David Cronneberg films when we came up with deep frying as a form of artistic production.
4 What are the difficulties faced as artists today? And are there any tradeoffs that make life hard as littlewhitehead artists specifically?
For us, we often have ideas that far outstrip our technical skills and budget. So it can be frustrating, having to put works on hold in the hope that one day we have enough money to make them.
5 How do you start the process of making work?
It varies. We definitely do not have a set process. Sometimes we make things in the studio, sometimes we get other people to make it, sometimes it's just a case of planning something. Every work needs its own process. But before anything starts there's always a lot of talking about it with one another.
6 What determines a successful piece?
If we still like it in about a years time then we'd say that it's a success. Others may disagree but they can go fuck themselves.
7 What are the pros and cons of the art market?
We'd be lying if we answered that. It's a very steep learning curve from graduate to working artist. We're only beginning to get our heads round it, and the idea that someone would actually want to maybe buy something we've made still baffles us.
8 Which of your pieces is the most memorable and which would you most like to be remembered for?
That's always going to be for others to decide. We have different favourites from one another. One we both really like is a piece called the Fourth Wall, where viewers individually enter a pitch black room and eventually trigger a sensor that sets a stage spotlight on them and a cassette of raucous canned laughter. If they stand still it stops but as soon as they move it starts up again.
9 Who has been the biggest influence on you?
Maybe dad. He was a miner and hated his work but had to do it to keep food on the table. So he's always been very encouraging of doing something we want to do.
10 How many artworks have you given away and to whom?
We gave a piece to the Glasgow School of Art MFA auction, which was funny because I applied for the course in 2007 but got rejected.
11 What was it like for littlewhitehead to showcase with Saatchi?
It's great. Anything that may raise your profile is good. To be able to say you have been part of an exhibition in the Hermitage is very exciting. Most of the artists on display there are dead, so we feel quite privileged.
12 Which artists would you most like to blatantly rip off?
If we told you that you'd know who we're ripping off.
13 Has there been any turning point for littlewhitehead –Whether as a team or as individual artists?
Getting into New Contemporaries in 2008 gave us a platform to work from. We hadn't really done anything before that. We'd been working in a basement under a vintage dress shop in Glasgow, but nobody was seeing what we were making. So that exhibition gave us enough exposure to get more shows.
14 What does the future hold?
We're taking part in the Madrid Art Fair next month, then a group show with Gimpel Fils. We've a few other things in the pipeline, but will keep quiet about them until they're confirmed.
Categories
Tags