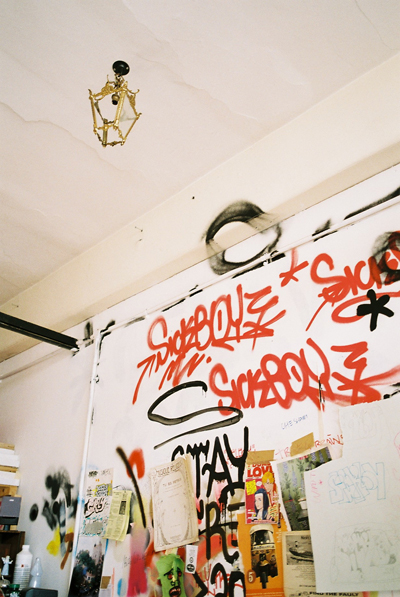 Acclaimed UK street artist, Sickboy presents 'Logopop', a special 'one night only' solo exhibition of new limited edition work and site-specific installations in east London this December 16.
Following the success of his major solo exhibition, 'Stay Free' last year, which saw Sickboy transform a Victorian building into a themed playground, the artist returns with this one-off extravaganza, inviting art fans to dive once again into the extraordinary depths of his imagination.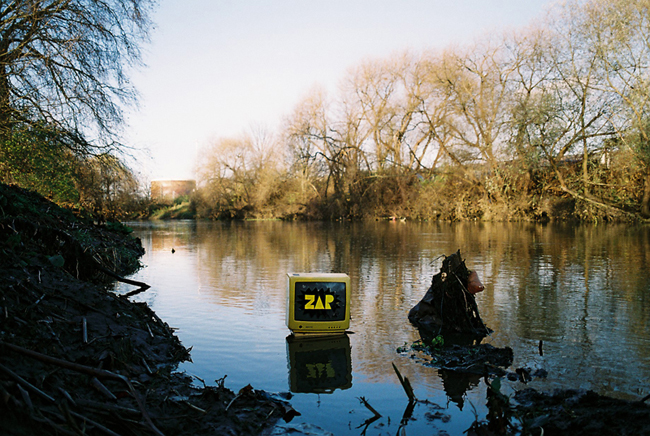 With 'Logopop,' Sickboy recreates the lysergic symbolism that underpins much of his work, and delivers it in his characteristically unexpected way. Launching an eye-watering visual assault on audiences using installations and digital technology, Sickboy introduces a series of dynamic and surprising show features which have become a hallmark of this artist.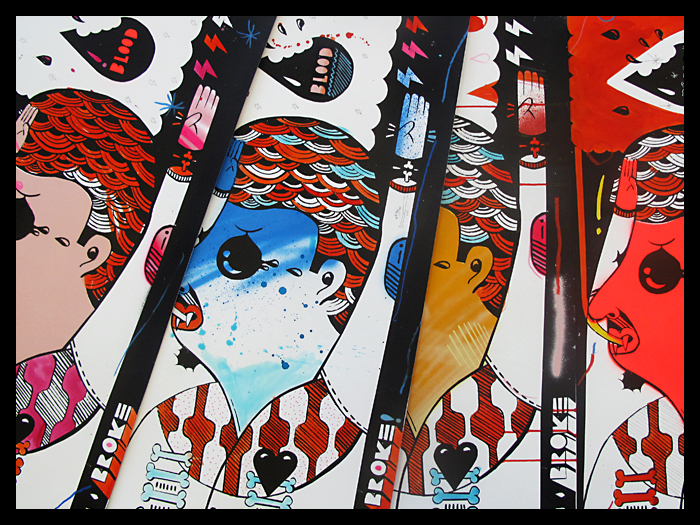 The new collection of work for 'Logopop' has been developed throughout 2009 and aims to unravel the relationship between the artist's complex and imaginatively-detailed artworks and his signature simple, bold and raw urban interventions. In addition to original artworks, the artist introduces his innovative concept of Logopops – artworks sold in various sizes which can be connected together, giving fans the opportunity to create their own bespoke compositions and own a truly original piece of Sickboy art. The artist says: "Logopops are my visual bullet to the mind. They sidestep the layered meanings within my art and simplify the message into something tangible and understandable at the glance of an eye."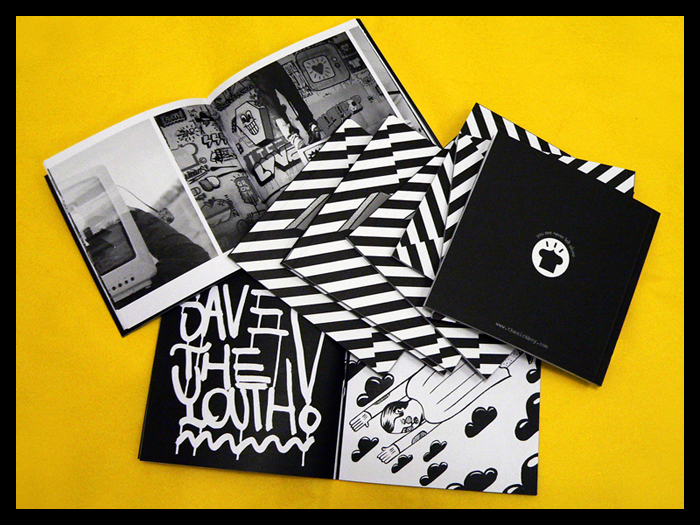 'Logopop' is the pinnacle of 2009, which has been the artist's most successful year to date, and the perfect interlude before his second major solo show in spring 2010.
About the Artist: A leading artist to emerge from Bristol's infamous graffiti scene, Sickboy's humorous work has cemented his place in the upper echelons of the British street art movement. He is one of the first UK artists to use a logo in place of a tag, and his red and yellow street logo known as 'The Temple' can be seen on walls and wheelie bins worldwide. A long-serving artist with Pictures on Walls, Sickboy has built up one of the largest bodies of street art works in UK history and he is tipped by the leading financial press as one of the movement's most investable artists. His temples, slogans and audacious stunts – including the caged heart installation dropped outside the Tate Modern in 2008 – have landed him global recognition.
www.thesickboy.com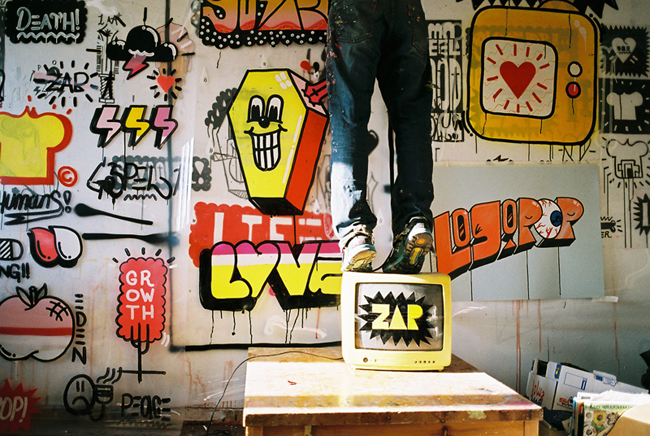 Categories
Tags