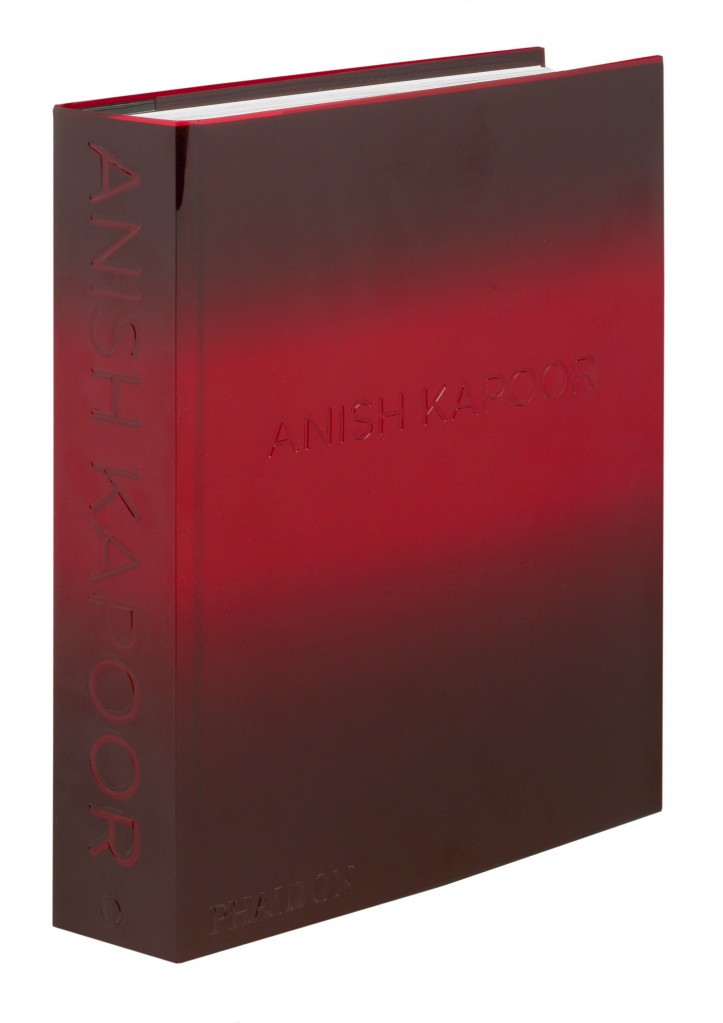 On Friday 11 December, the final day of the blockbuster exhibition at the Royal Academy of Arts, Anish Kapoor will make a rare appearance to sign copies of his new monograph published by Phaidon, at the pop-up Phaidon Store on Piccadilly, 18.00 – 19.00. To secure a place in the queue, people can pre-order their book at Phaidon Store now while stocks last: www.phaidon.co.uk/store/. The book is available at 20% discount, priced £47.96 (full price £59.95)
More about the book:
Anish Kapoor is the most extensive monograph on the artist ever published. Opening with a rarely seen collection of black and white photographs of the artist at work in his London studio in the 1970s and 1980s, Anish Kapoor features a major survey of the artist's work by renowned art historian David Anfam, a detailed chronology, and more than 300 illustrations over 600 pages.
Anish Kapoor presents the range of Kapoor's practice, from his rarely seen early performance works to his most ambitious projects, all accompanied by related sketches and technical diagrams, some published for the first time.
Contributors
David Anfam is an art historian and critic, whose awards include the 2000 Mitchell Prize for the History of Art and The Umhoeffer Prize for Achievement in Humanities.
Johanna Burton is a New-York-based critic and art historian. She teaches at the Graduate Program in Curatorial Studies at Bard College, Annandale-on-Hudson, New York and is a regular contributor to Artforum.
Donna De Salvo is Chief Curator at the Whitney Museum of Contemporary Art.
Richard Deacon is a British sculptor.
PHAIDON STORE 173 PICCADILLY, OPPOSITE THE ROYAL ACADEMY OF ARTS www.phaidon.co.uk/store/
TO GUARANTEE A PLACE IN THE QUEUE PEOPLE SHOULD PRE-ORDER THEIR BOOK NOW, 20% DISCOUNT AT PHAIDON STORE LIMITED COPIES AVAILABLE
Categories
Tags