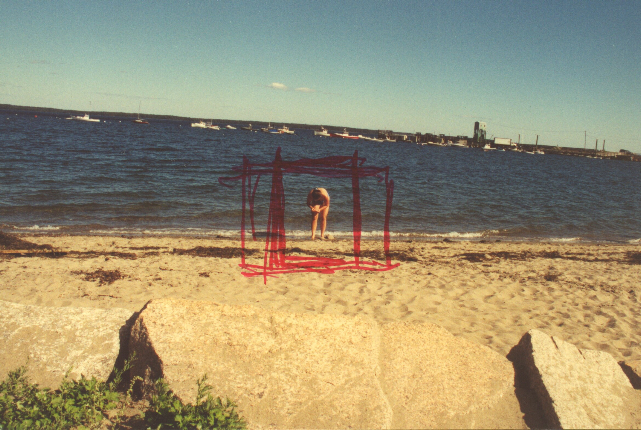 Image credit: Copyright Alex Katz; Courtesy Timothy Taylor Gallery, London
4 November – 13 December 2009
Jerwood Space, 171 Union Street, London, SE1 0LN
Passing Thoughts and Making Plans is an exhibition that brings together artists who use photography as part of their thought process; as a tool for working out, following and shaping ideas that will develop into a finished work.
The concept behind the exhibition comes from Yass' desire to reveal work in process and to consider that the experience of viewing preparations and sketches for art works holds complexities and interest in its own right. Passing thoughts and making plans features previously unseen work from internationally renowned artists Tacita Dean, Jeremy Deller, Sarah Jones, Alex Katz, Sharon Lockhart, Cornelia Parker, Richard Wentworth and Rachel Whiteread.
The exhibition is the third in the Jerwood Visual Arts Encounters series, which act as conversations about and between the disciplinary fields of the Jerwood Visual Arts programme. Passing Thoughts and Making Plans is a conversation about the role of photography in each of the artists' practice and aims to give visitors a deeper understanding of the process of making work, through having a rare glimpse of the preparatory work
behind a finished piece. Finished examples of the artists' work, displayed in books and catalogues, will also be on show.
"Photographic images are often part of a fluid chain of thoughts and notes that cross over into
different areas. They might be snap shot prints or contacts stuck in a notebook, incorporated into a
drawing, combined with writing or just left on a table amongst other bits and pieces. This process is
what I wanted to convey in the exhibition." Catherine Yass, Curator – Passing Thoughts and Making Plans
Categories
Tags