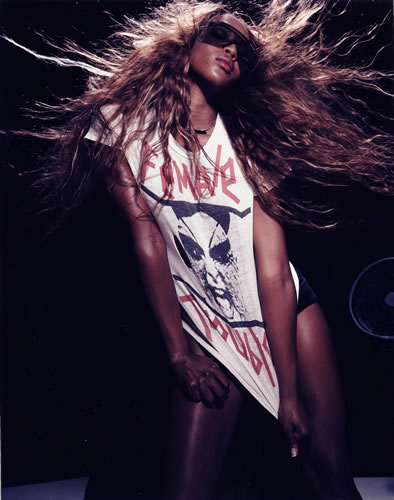 With a timely and justified exhibition SHOWstudio proclaims to be the creative opening where art and fashion collide.  Fashion Videos are in abundance but the model endeavors to steal the limelight: towering sculptures of Naomi Campbell, voice messages left by Lily Donaldson and Karen Elson, lipstick kisses and screen tests from some of the most cherished faces of contemporary fashion.
Nick Knight's astute prognosis that 'moving fashion' will become a viable method of marketing and interpreting fashion is soon to be substantiated.  This exhibition marks an official step beyond SHOWstudio's virtual world and toward a 'Fashion Revolution' of the exhibit's tagline.
Although the genre is evolving expeditiously there is still an aperture for experimentation, contemplation and genuine creativity.  SHOWstudio, as the paragon of such a new niche, is constantly reinventing and updating itself in a suitably urbane manner.
What Fashion Videos now require are some reputable film-directors at the helm, so the pieces bear more resemblance to David Lynch's recent Gucci commercial and less to cleverly edited catwalk videos.
Somerset House until 20 December
Categories
Tags