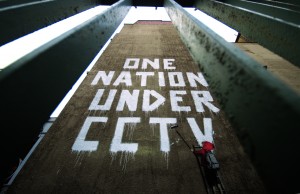 A new book champions the Urban Canvas – where museum quality art can be seen for free
A new book celebrating the astonishing success of the International Street Art scene has been published.
Features include: NOLA: Banksy, Swoon and Michael De Feo rally to the call of `Paint the Change You Want to see'.
Fame Festival: Grottaglie, Italy. Blu, Erica Il Caine, JR and a galaxy of stars beautify the home of Italian ceramics.
Lofoten, Norway: Dolk and Pobel go wild in the country.
These days it seems like it's all big business, with the Hollywood glitterati embracing it. Brangelina spent £1m on a Banksy; and Jude Law, Christina Aguilera, Dennis Hopper and Keanu Reeves have all been seen at shows. However, Untitled keeps a firm grip on what's happening on the street.
"The real focus of the book is simply aesthetics. In an age where every visible surface is claimed by either neon, billboard, poster or advertising of some sort, isn't it faintly reassuring to see beautifully crafted pieces of ephemeral art without a hard sell message – and all for free?
Against a backdrop of consumerism why are we are startled and confused when Banksy sprays a 50ft statement depicting 'One Nation Under CCTV' on a wall for all to see. No sponsor and no brand? What is he not selling?
"Once you've opened your eyes and know what to look for, that walk through the city's streets will never be the same again. There can be museum quality art on almost any corner."
Untitled: The Beautiful Renaissance ,Compiled by: Gary Shove,No of Pages: 192
Price: £19.95 + postage and packing, Includes exclusive special edition DVD
Untitled: The Beautiful Renaissance can be ordered via www.untitledstreetart.co.uk
Every transcendental movement has its history books. Guy Debord's Spectalist Manifesto and The Sex Pistols' Never Mind the Bollocks spring to mind.
This is ours . . .
Categories
Tags