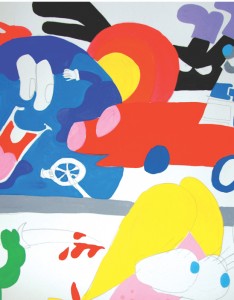 Todd James (a.k.a REAS) exhibition. This famous international artist started to shoot in 1982 on the subways and trains of New York. He is a real post-graffiti artist — part of a generation which started as street culture and vandal artists — and became a pop-art artist recognized by the most important contemporary art galleries. His Stüssy collection is already at colette
REAS
About REAS
Led by principal Todd James, Reas International produces groundbreaking content for television properties, music videos, animation projects and other media.
Consistently funny, relentlessly appealing, and often deliriously transgressive, the work of Reas International is instantly recognizable to the cultural connoisseur.
Categories
Tags