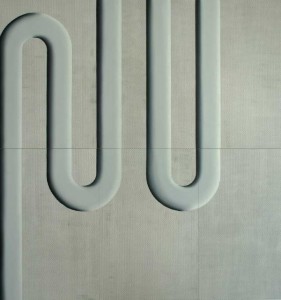 LEAD SLUGS AND BLANK SPACES group Show at Museum 52
ALISTAIR FROST, JASON DUNGAN ED SAYE, DAN MORT 8 July – 7 August 2009
Museum 52 is pleased to present an exhibition of new works by Jason Dungan, Alistair Frost, Ed Saye and Dan Mort. This exhibition brings together works engaged within a series of productive reductions and alterations. Within this symbolic meaning is either denied or slowly accreted, all the while allowing for each work to respond to its own content.
Jason Dungan has exhibited in both the UK and abroad, with a recent solo exhibition at Brown Gallery, London. Other selected exhibitions include: Double Object, Occasionals, London (curated by Leigh Robb), November Again, Harris Lieberman Gallery, New York, Production Still, Mike Cooter and the Hex, Moot, Nottingham. He has an upcoming exhibition, Pair Object, at Thomas Dane Gallery, London. Dungan is also the co-Director of Hex Projects.
Alistair Frost has exhibited internationally. This recently includes: Laser Eye Correction, Micky Schubert, Berlin, Alistair Frost / Stuart Elliot / Rupert Ackroyd, Dicksmith Gallery, London and Journey to the Center of Uranus, CANADA Gallery, New York. He is represented in London by Dicksmith Gallery and has an upcoming exhibition at Gavin Brown's Enterprise, New York.
Dan Mort had his first solo show with Museum 52, London in March 2009. His work is in collections internationally. He graduated from Goldsmiths College in 2002 and has exhibited in the UK and US. He lives and works in London.
Ed Saye graduated from The Slade in 2009. He has exhibited in London and was the recipient of the Pozni Academy of the Arts Residency in Poland in 2008. He lives and works in London. this will be his first exhibition with Museum 52.
Categories
Tags