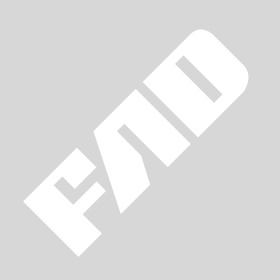 One in the Other 45 Vyner Street London E2 9DQ oneintheother.com
One in the Other is pleased to present the work of Günther Herbst in his second solo exhibition at the gallery.
Herbst's paintings are based on homeless shelters that he has been photographing over a number of years. The materials and textures that make up these shelters, and the way they are at odds with the surrounding architecture, or immediate environment, is the starting point for a series of works that soon depart from the premise of 'studies'. One cannot disregard the human element to the images. Homelessness is a morally difficult subject to deal with and by using them Herbst hopes to confront the viewer, provoking them into looking at something usually politicised or ignored.
Herbst appropriates the language of history and contemporary painting practices and uses these as a transparent medium in order to comment on the subject matter. In many of his paintings, he has quoted the style of Mondrian in order to comment on the mediation of the image and locate the work within the history of painting. "I am using these different art languages as a kind of systematic code in order for the original subject matter to operate more poignantly. My past and present work is an attempt by me, as an artist, to deal with issues relating to transience and ephemeral structure, and is meant as a reminder that human habitats are built upon the wilderness and our occupation of them is still precarious."
Consider, at the same time, the importance of the 'home' to the housed population, fuelled by the risk of repossession, the abundance of home improvement media and it's metaphorical importance. At a time when it is not possible to take our homes for granted, unlike our bodies, we are reminded of their significance under circumstances that include house-moving, separation, war, fire, lost jobs and debt. 'Many cultural theorists discuss the significance of the home as the most immediate environment in which the construction of personal identity through control over one's own body takes place. In this context, homelessness can be defined as a dramatic loss of power over the way in which one's identity is constructed, since the home no longer shields from the public gaze'. (Ledersteger-Goodfriend, 2001: 220)
Born in South Africa, Herbst studied in Germany, London and South Africa. Recent exhibitions include John Moores 24 Painting Prize, Jerwood Contemporary Painters and 'Home Truths' Harewood House, Leeds.
——
One in the Other
45 Vyner Street
London E2 9DQ
+44(0)20 8983 6240
info@oneintheother.com
Categories
Tags