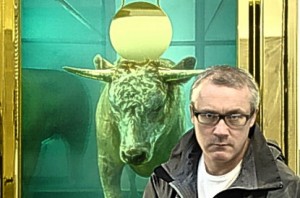 British artist Damien Hirst has turned down an offer to become a Royal Academician at the Royal Academy in London, an institution that was founded in 1768 by King George III.
The refusal was revealed by Secretary and Chief Executive Dr Charles Saumarez Smith CBE, who told the Evening Standard that he does not know the reasons of this decision.
Other contemporary artists, such as Tracey Emin, who made her dirty bed an artistic installation, have accepted to become a Royal Academician.
According to Saumarez Smith, there are artists who have accepted the invitation and others that have not, some of these are: Lucian Freud, Howard Hodgkin and Paula Rego.
Some artists who were formed in the 50s and 60s believed that the Royal Academy had become obsolete, but that has changed and the newer generations have supported the Academy.
Membership of the Royal Academy is made up of up to 80 practising artists, each elected by ballot of the General Assembly of the Royal Academy, and known individually as Royal Academicians (R.A.). The Royal Academy is governed by these Royal Academicians.
All RAs are entitled to exhibit up to six works in the annual Summer Exhibition. They also have the opportunity to exhibit their work in small exhibitions held in the Friends' Room and are occasionally invited to hold major exhibitions in the Sackler Galleries. Many Academicians are involved in teaching in the Schools and giving lectures as part of the Royal Academy Education Programme.
Royal Academy of Arts , Damien Hirst , Tracey Emin , Lucian Freud , Howard Hodgkin , Paula Rego , Dr Charles Saumarez Smith CBE
Categories
Tags