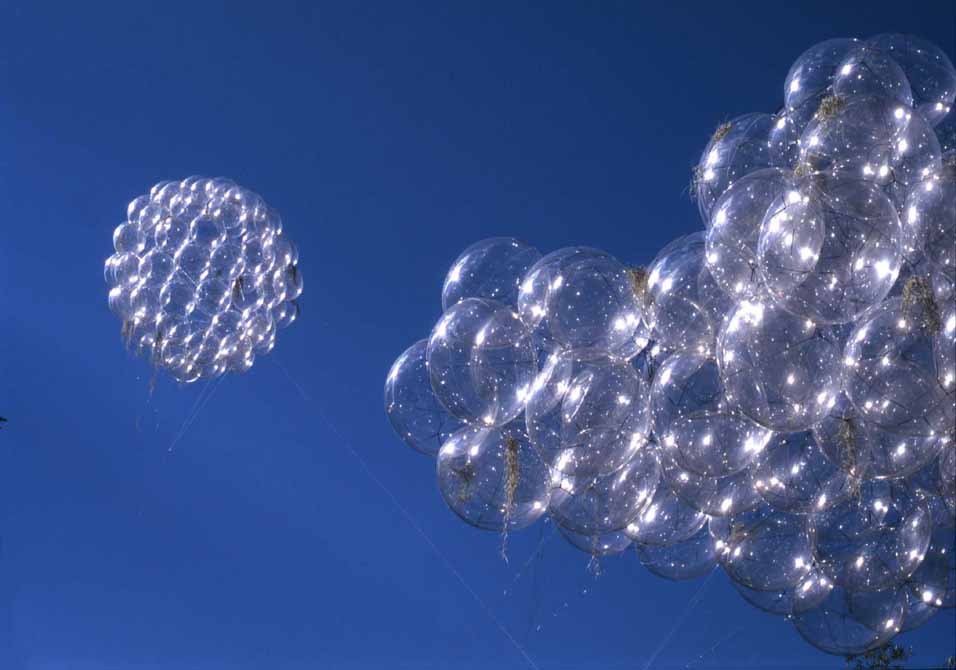 Radical Nature draws on ideas that have emerged out of Land Art, environmental activism, experimental architecture and utopianism. It is the first exhibition to bring together key artists and architects across different generations who have created visionary works and inspiring solutions for our ever-changing planet.
The beauty and wonder of nature have always provided inspiration for artists and architects. Since the 1960s, the increasingly evident degradation of the natural world and the effects of climate change have brought a new urgency to their responses.
The starting point for the exhibition are works by pioneering figures such as the architectural collective Ant Farm, Joseph Beuys, Richard Buckminster Fuller, Hans Haacke, Newton and Helen Harrison and Robert Smithson. These historical pieces are presented alongside works by a younger generation of artists including Simon Starling, Luke Fowler and Heather and Ivan Morison. The exhibition also features new, specially commissioned installations.
Radical Nature is conceived as a single natural landscape, an artificial garden dramatically invading the exhibition space. The inspirational nature of many of the works aim to conjure imaginative scenarios that present new models for our relationship to the natural world.
Examples include Ant Farm's unrealised Dolphin Embassy (1974-78) that through architectural drawings, photographs and research material illustrates their envisaged solar-powered research centre designed to create a direct dialogue between man and dolphin. Fallen Forest (2006) by Henrik Håkansson, featured prominently in the main gallery space comprises a large section of lush forest flipped on its side to grow horizontally — which can be seen as a reminder of the fragility of the earth's ecosystem. Many of the other works in the exhibition present nature from a utopian perspective: artist Agnes Denes harvested wheat in downtown New York (Wheatfield—A Confrontation, 1982) and architect Wolf H. Hilbertz conceived a floating city of growing coral (Autopia Ampere, 1997).
Green shoots in the city(FT.com)
Categories
Tags