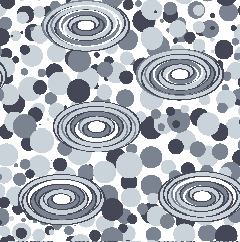 Bloomberg SPACE, Finsbury Square, London EC2 Admission free
Bloomberg SPACE announces the next commissions in COMMA, their fast paced programme of exhibitions. Every month, the gallery gives two artists a space each to make new work. From 11 June until 18 July 2009, Bloomberg SPACE presents the work of British artists Peter Liversidge and DJ Simpson.
Peter Liversidge COMMA 07 –
Peter Liversidge has typed 84 proposals for Bloomberg SPACE. These include the possibility of opening a blood bank at Bloomberg, swamping Finsbury Square in white bunting, making a giant floral tribute, or handing each visitor an orange. Liversidge is best known for his proposals – some conceptual, some sculptural, some sublime – ranging from simple poetic moments to substantial installations and one-off performances. The proposals reference the language of conceptual art and question the role of the Artist and Institution/Gallery within their given roles. The conflict between possibility and fantasy, whimsy and visual solidity will be made evident, by some being realised and the display of all the proposals on the gallery wall. Born in 1973, Peter Liversidge lives and works in London.
DJ Simpson COMMA 08 –
DJ Simpson is a painter who refers to his own work as 'drawing with electricity.' For Bloomberg SPACE, he will claim the rear gallery and cover its surfaces with his Rococo style grey tone wallpaper, punctuated by engraved mirror pieces. With a nod to the Baroque master Tiepolo, Simpson's intricate design will be mechanically produced with raised surface printing. Using wallpaper marks a new departure for Simpson, who is best known for his large scale paintings which reference grand works from the Abstract Expressionist canon, whose influence resonate playfully throughout his work. DJ Simpson was born in 1966 and lives and works in London.
About COMMA
COMMA is a dynamic new programme of commissions enabling artists to experiment and expand their work. Twenty of today's most outstanding established and emerging international artists have been invited to create new work, installations and architectural interventions in a fast paced succession of exhibitions. Every month, two artists are each invited to use this central London gallery for a month long show.
About Bloomberg SPACE
Bloomberg SPACE is a gallery based at Bloomberg's European headquarters in London and is dedicated to commissioning and exhibiting contemporary art. It welcomes visitors six days a week and admission is free. It complements Bloomberg's programme of arts sponsorship throughout Europe and the world.
Bloomberg SPACE, 50 Finsbury Square, London EC2A 1HD
Open: Monday to Saturday 11am – 6pm Late night Thursday till 9pm: 2 July
Categories
Tags