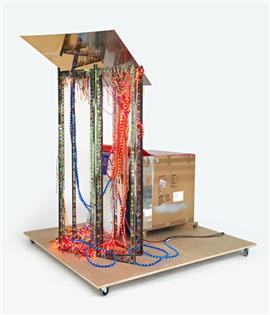 Genzken's major retrospective spectacularly re-opens Whitechapel Gallery following its extension.
The show spans early works from the 1970s, continuing with a sequence of windows, rooms and buildings cast from plaster and concrete in the 1980s, and the installations 'Fuck the Bauhaus/New Buildings for New York' (2000), 'Oil', her remarkable pavilion for the 2007 Venice Biennale, and 'Ground Zero' (2008).
Genzken's work is both poetic and philosophical, provocatively reflecting the world we live in. Her fusion of photography, paint, architecture and found objects into the realm of sculpture has influenced generations of artists.
Categories
Tags