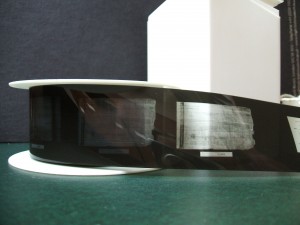 "Micro-Pages" is a project that aims to start a conversation about the issues surrounding the display of artists' books.
Selected artists' books will be turned into a reel of microfilm for a touring exhibition. The work will be accessed through microfilm reader machines in participating libraries and archive centres. The touring exhibition will include Bristol UWE Library and Winchester School of Art Library in Autumn/Winter 2009.
Your book work should relate to the history of artists' books, and/or history of libraries and archives; and should question, challenge or highlight the issues involved in displaying artists' books.
Please take into consideration that the microfilm will be in black and white only and sculptural books will not be considered. The work should be no larger than A4 (210 x 297mm) and no smaller than A6 (105 × 148mm), and should be no longer than 30 pages. If you have any questions please email us:
abi-thomas@hotmail.co.uk
Please submit pictures of your books for consideration no later than Thursday 30th April 2009. (Your finished book must be submitted by Sunday 31st May 2009).
Categories
Tags