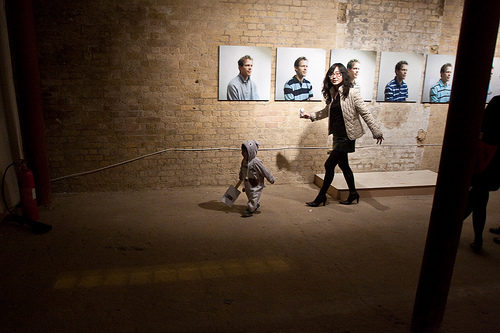 Copyright Dan sumption 2009
The new exhibition in Clerkenwell on St. John st. combines charity with an art event and education in the form of multi discipline exhibition.
It is obvious that the show is more of a comment on society's ills rather than a focus on art, the curation supports this most evidently but does not detract from the predetermined message. Works were directly chosen to tell the story that was conceived long before the application process was started. There is on the other hand a lot of very thoughtful artworks that can and will engage those who go for the art. The accompanying series of talks cements the education and discussion of an often overlooked symptom of consumerist societies, the pitfalls of perceived success.
A lot of the art was accessible to young people, as the language often is for these type of endeavours, but the show is worthy to all none the less. This point does not detract from the intent of the individual artists who have largely given works of high quality. A few spring to mind such as the manhole cover with the neon entrance and of course the white elephant holding a feather, most of the art is able to stand alone and work by itself although some is very 'affluenza' specific. Installations, film, sculpture alongside printing, painting and photography make it an interesting and thought provoking viewing experience.
More info: here
19th -28th march
Categories
Tags