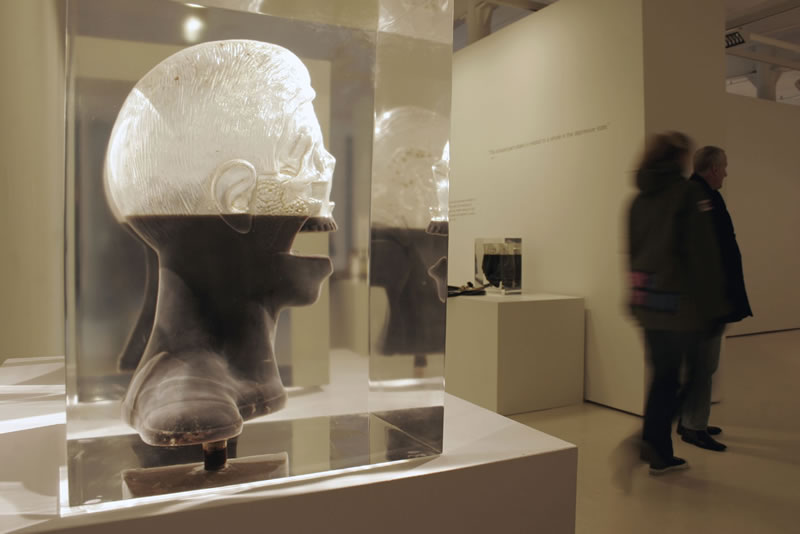 Russian contemporary artist Andrei Molodkin is taking body art to a whole new level with a machine that boils corpses down to oil, which can then be used to power cars or poured into molds to become sculptures, the Independent reports.
Paris-based Molodkin says that he has tested his high-pressure invention, which in three to six months turns a corpse into "yellowish, sweet crude," with a dog. Now he is looking for volunteers.
BBC reporter Sasha Gankin has already signed up, saying he wants to be turned into a sculpture of a brain, and French porn star Chloé des Lysses has asked to be made into a model of praying hands. According to Molodkin, who will represent Russia at this year's Venice Biennale, a few HIV-positive New Yorkers who are expected to die in a year or two have agreed to the project as well.
"As soon as I learned that oil is made out of organic matter I thought it would be a really great idea," said Molodkin. "When you're driving in California where dinosaurs used to live, it's good to think that the car is being run on dinosaurs. Maybe this is a way to solve the energy crisis."
Via (ArtINFO)
Categories
Tags