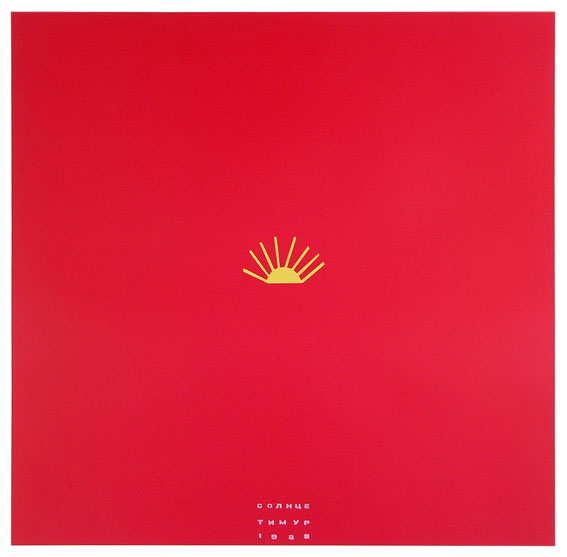 DATES: 12 February – 14 March
Anya Stonelake/White Space Gallery is pleased to present the first London exhibition of Russian artist Alex Buldakov's lo-fi videos SEXLISSITSKY and XXXMALEVICH. The exhibition also features artists Yuri Avvakumov, Leonid Borisov, Francisco Infante, Leonid Lerman, Timur Novikov, Pavel Pepperstein, Dmitri Prigov and Jeremy Shaw.
Bringing together nine artists whose works reveal hidden aspects of the Russian Avant-Garde in its historical, humanist, surrealist, spiritual and even psychedelic dimensions, XXXMalevich explores some of its lesser known perspectives. This exhibition furthermore explores why people are still influenced and affected by it.
In XXXMALEVICH and SEXLISSITSKY, Alex Buldakov takes fragments of the darting Suprematist shapes, lines, wedges, and makes of them vivid cartoon images that mutate into limbs and body parts. The films perform a primal cartoon to a soundtrack of porn Muzack: a parody of the high-minded radicalism of Kasimir Malevich and El Lissitsky, as well as of today's pornography and art-market pieties.
The creator of Paper Architecture, Moscow artist and architect Yuri Avvakumov presents a print on the original Soviet newspaper Trud entitled Worker and Farmer (1990), which pays homage to both the iconic Russian Constructivist image of Tatlin's Monument to the Third International and the famous sculpture Worker and a Kolkhoz Woman (1937) by Soviet sculptor Vera Mukhina. Avvakumov's neo-constructivism is based upon the subtlest combination of love and irony for the architecture of the twenties, both in relation to that architecture itself and also to his own position. Avvakumov's work carries with it a certain heroicism that demands a high degree of imagery. Very much abstracted from the need to build, it is poetic and slightly winsome in character.
The true successors of Russian Avant-Garde, Moscow conceptualists Dmitri Prigov, Francisco Infante and later Pavel Pepperstein have continually played with this notion, especially with Malevich's iconic imagery. Timur Novikov, an avant-garde figure of the late twentieth century has three works in the show, all being his well-known images exploring the compositions and perspectives so important for the early 20th Century Russian artists.
Jeremy Shaw's 10,000 Hits of Black Acid (After Malevich and Martin) dwells upon the psychedelic aspect of Russian Avant-Garde. Eschewing the trippy, pop-culture imagery often emblazoned on LSD blotter paper, he smothers the entire unsoaked, over-sized sheet with solid black ink, so creating a void where a world of possibility was meant to reside. Directly playing off Kasimir Malevich's Black Square on White (1913), Shaw re-proposes the void as a type of conceptual psychedelic: albeit one of sensory depravation rather than the visual bombardment associated with most 'psychedelic art.'
Categories
Tags