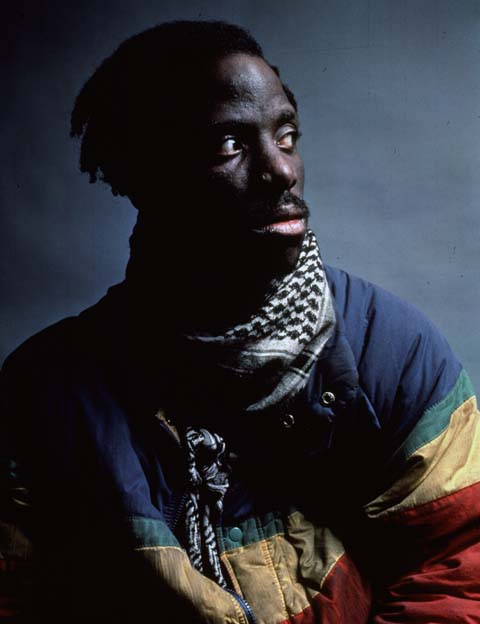 February 3 – March 28, 2009
Yvon Lambert is pleased to announce a survey of the work of Andres Serrano. The title L?Insoutenable Le?ge?rete? de l?Etre (The Unbearable Lightness of Being) is taken from Kundera?s book of 1984 that chronicled the fragile nature of the fate of the individual and how a life lived once may as well have never been lived at all, as there is no possibility for repetition, experiment, and trial and error. Serrano uses photography as a medium to explore various aspects of ?outsider? life. His highly coloured photographs have an artificial quality that recalls his past training in painting and sculpture.
Emerging to prominence in the late eighties with his infamous Piss Christ (1988), Serrano?s work has continued to deal with the sacred and profane, the grand and the mundane with an almost spiritual approach manifested in bright colours and surreal reality. In his Body Fluids and Immersion series (1987-90) Serrano used the luminous quality of liquid excrement to create celestial imagery, forcing us to confront the taboos around such abject matter. These photographs create a realistic artifice that disorientates the viewer.
In The Morgue (1992) Serrano made large, close-up colour photographs, portraits, figure studies, and studies of hands, feet, heads, and genitals of corpses creating a fragmented view of the dead body.
An instrument of death is the focus in the series Objects of Desire (1992), which celebrates the human obsession with the weapon. Presented as a phallus or fetish Serrano comments on the representation of the weapon in American culture; the crime and gangster scene, US folklore and the cowboys of Western cinema.
America has become more explicitly an integral part of his work, as we can see fromhis post 9/11 series America (2004), which presented large-scale portraits of various members of American society in an attempt to show the vast array of nationalities and personalities that exist in the ?land of the free?. This is a continuation of his series Nomads and The Clan (Ku Klux Klan) where he presented two extreme views of cursed or dissevered members of ?outsider? American society.
The seductive nature of these images becomes almost fantastical in Serrano?s work. From the controversial series A History of Sex (1995-96) with it?s graphic depictions of fascinating sexual acts, to his early series that looked to the spiritual ecstasy of religion. The show will feature his recent Shit works whereby he depicts a base and universal material as a momentous landscape with a luminosity that betrays the substance?s original state. It is this sensual intensity that makes Serrano?s work especially prevalent in a time of mass media that subsumes politics, religion and glamour into one big palette.
Serrano?s work is held in the permanent international collections including the Whitney Museum of Contemporary Art, New York, Institute of Contemporary Art, Boston, Modern Art Museum, Fort Worth, Reina Sofia, Madrid and the New Museum of Contemporary Art, New York, to name a few.
YVON LAMBERT London
20 Hoxton Square
London N1 6NT
Categories
Tags